Christmas is coming, and Hyderabad is gearing up for fun team-building activities.
If you're looking for something different to do this Christmas with your team, why not try one of these fun team-building activities? From escaping a room to go-karting, there's something for everyone!
Explore ahead to find 7 unique team-building activities this Christmas in Hyderabad.
Merry Christmas and Happy Bonding!
1. Go Ice Skating
Ice skating is a classic Christmas activity that can be done as a team.
This is a great way to get some exercise and also have some fun together. You can even have a competition to see who can skate the best.
It is a new and fun activity that gets you in the festive spirit, and there are a lot of laughs to share as well.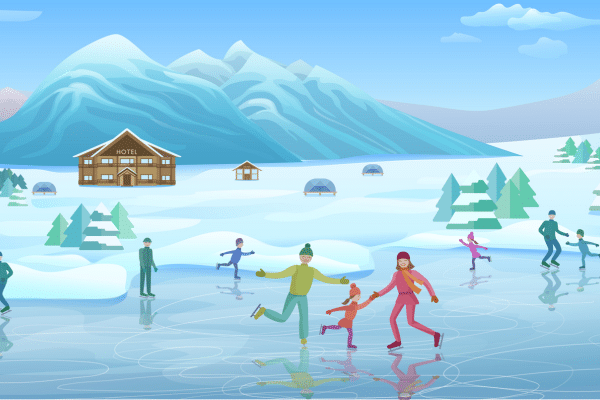 2. Have a Christmas Movie Marathon
For all the movie lovers in the office, this is a unique team-building activity that can be done as a team – a Christmas movie marathon.
This can be done by setting up a projector in the office and having everyone bring their favourite Christmas movie to watch. A great way to relax and bond with your colleagues.
Critiquing movies together can be wholesome, and you also get to know each other's point of view!
3. Have a Potluck
Cooking isn't something office-goers get to do every day, and they are devoid of good food. So why not have a potluck for Christmas?
Everybody gets to show off their cooking skills and taste the best of homemade food! This can be done with each bringing their favourite dish to share with the group.
A unique team-building activity to bond with your colleagues.
Also, bonding is at its best when the food is shared!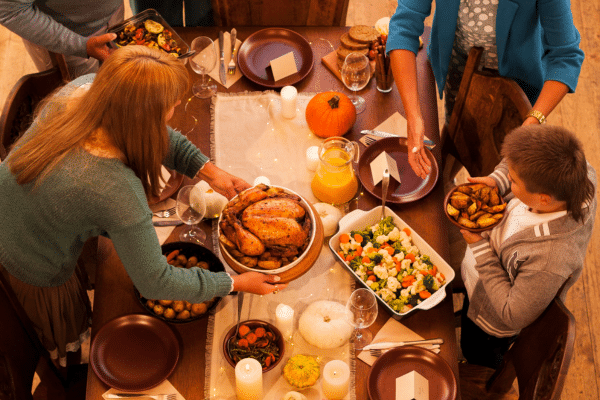 4. Play a Game at Lock N Escape, Hyderabad (Find us before Christmas!)
Have you been to an escape room before? Come and play with us, nevertheless!
Our themed escape rooms are the perfect way to get your team working together to solve puzzles and unlock clues.
Our game masters will also be on hand to help you out if you get stuck.
And when you finally escape, you can celebrate in our party rooms! So what are you waiting for?
Book your team into Lock N Escape today! And get prepared to see bonding like never before!

Head to the link for more indoor games in Hyderabad. Explore more exciting and creative escape room alternatives.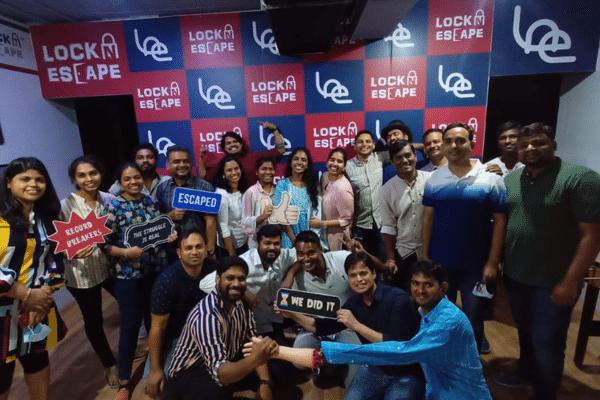 5. Consider Secret Santa!
The best activity on our list is the classic – the office Secret Santa!
This is a great way to get everyone in the team involved, and it doesn't have to cost a lot, either. All you need to do is put everyone's name into a cap and let each person pick out a piece of paper.
They then have to buy a small gift for that person, which will be exchanged on Christmas day. You could set a budget or have a themed Secret Santa to make it more fun.
This activity is suited for team-building as you have to know your teammates in terms of what they like or are inspired by in order to give them a gift suited to them.
You get a gift to communicate!
6. Go Karting!
Get your heart racing with a few laps around the track for the adrenaline-lovers at one of Hyderabad's go-karting venues.
This is an excellent team-building activity as it encourages communication and collaboration to win the race! There's a little competition, fighting and a lot of team bonding!
You get to understand each other's weaknesses and strengths, which later helps in your workspace!
For more adrenaline-pumping activities, head to the link.
7. Christmas Party!
Finally, no list of Christmas activities would be complete without mention of the ever-popular office party!
The company itself usually organises this, but if you're feeling festive, you could always organise your own party instead.
Make sure to include some festive games like musical chairs or pin the nose on Rudolph, and don't forget the food and drink! 
Head to the link to discover restaurants in Hyderabad.
So this Christmas, break away from the mundane and try out one of these unique team-building activities.
Head here for more morale-boosting team-building activities.
If you're in Hyderabad, we can recommend a few great places to do them – so get your friends or colleagues together and have some fun!
Merry Christmas! And a Happy New Year.
If you are looking to explore one-day trips in Hyderabad, head to the link!
So what did you do? Let us know in the comments below.
Cheers!