To build an effective team, investing in team-building activities will foster teamwork and collaboration. Your team has been working hard all year, and now it's time to let loose and have some fun! 
Hyderabad is a beautiful city with plenty of options for team-building activities. From hiking to camping and rafting to zip-lining, every team-building event shall be a blast! 
If you are looking for places to simply hang out with your coworkers, you can head to the link. 
If you and your team are looking for a weekend getaway that will be fun and productive, consider one of these 13 best team-building weekend getaways in Hyderabad.
1. Ramoji Film City 
A top place for corporate outings, Ramoji Filmcity consists of an amusement park, a water park and a movie studio. It is the world's largest film city, recognised by the Guinness World Records. 
You can take your team to explore the film city sets, learn about local films and have a sumptuous meal at the end of a long month or week of work and meetings! 
There are many packaged tours available that shall take you around the film city. A perfect way to unwind and mingle with your team and colleagues!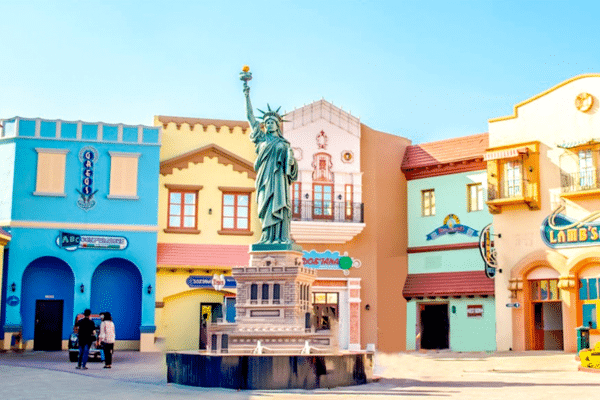 2. Deccan Trails, Hyderabad
A perfect escapade for a day or an overnight trip amidst the mountains. A hilltop destination to watch a mesmerising sunrise, breathe fresh air and enjoy with your team and colleagues. 
Apart from the ordinary getaway from work and life, Deccan Trails is also known for camping, trekking, outdoor activities and ropeway. You can make a campfire, bird watch, bike through the trails and stargaze at night (if the sky is clear)! 
If you are looking for a fun and affordable place for the best team-building weekend getaway, then Deccan Trails is the place to be!
3. Get adventurous with Great Hyderabad Adventure Club
If you are looking for an insanely fun team-building activity, then the Great Hyderabad Adventure Club can arrange your weekend fun accompanied by a sumptuous meal and loads of banter. 
GHAC offers all kinds of adventurous sports, including trekking, river rafting, rock climbing, rappelling, paragliding, etc. Book your event for a day or two and get adventurous with your team! 
If you and your team are adrenaline junkies, then an event with GHAC is the best team-building weekend getaway!
4. Relax with Lahari Resorts 
If you are looking for a relaxing and laid-back weekend with minimum activities and lots of food and banter, then Lahari Resort is for your team. Located in Bhanoor, near Patancheru, Hyderabad, the resort is tugged away amid lush greenery. 
Take a break from the never-ending cycle of life and office and take your team for a weekend getaway to Lahori Resorts. It includes a pool, water polo, slides and volleyball, among other recreational and fun-filled activities. 
Not to forget the excellent lunches and dinners served with deluxe rooms and much more to drool upon! 
Head to the website if you are looking for more team outing resorts in Hyderabad.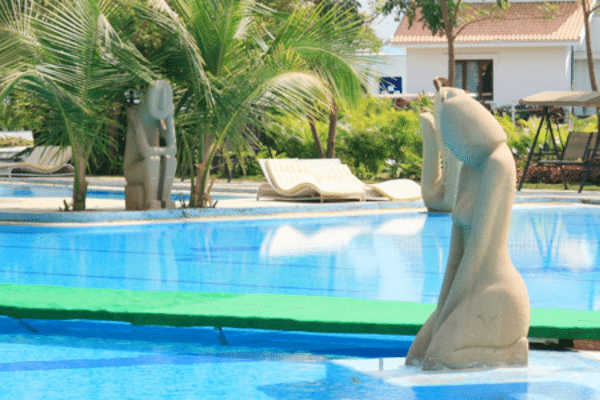 5. Leonia Holistic Resort 
With a wide range of awesome team-building activities, Leonia Holistic Resort is the perfect place for a weekend getaway. It consists of spacious rooms and suites, world-class amenities and stunning views. 
Located in Shameerpet in Ranga Reddy district, Leonia Resorts provides different packages. Packages include rain dance, water slides, outdoor games, indoor games, buffet lunch, snacks with tea and various other amenities. 
What are you up to this weekend if not relaxing in Leonia Resorts with your team?!
6. Escape Room
(That is us!) 
Lock N Escape in Banjara Hills, Hyderabad, offers party places to host various types of corporate events, from team-building to celebrations. Gather your team for a special day at our escape rooms to find clues and solve mysteries. 
From six themes to choose from, your team shall be divided into equal smaller teams where the first one to escape the room wins! There are three corporate team-building packages to choose from. The escape room can host up to 96 people! 
A day in our escape rooms shall help you unwind and bond with your colleagues. Solve a mystery accompanied by a sumptuous meal with your team without breaking the bank or going far. 
Here is why escape rooms make awesome team-building activities.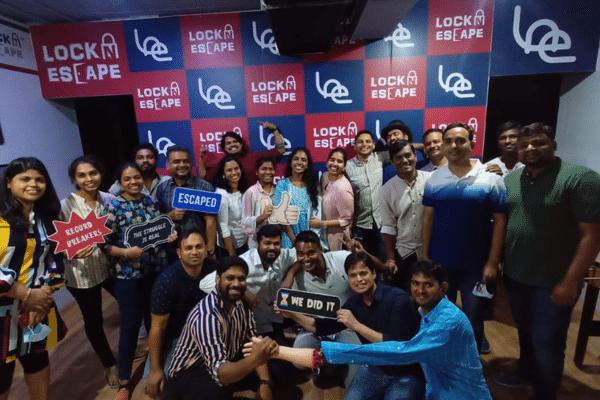 7. Wonderla Amusement Park 
The best amusement park Hyderabad has to offer, Wonderla Amusement Park, consists of over 50 rides, including water rides, roller coasters, a kid's play area and a giant Ferris wheel! 
If you and your team are adrenaline junkies, this place makes an excellent corporate outing. They also have food and drinks to refuel yourself all day! 
To explore more adrenaline-pumping activities in Hyderabad, head to the website!
8. Trek the Horsely Hills 
Located 530 kilometres from Hyderabad in the Chittoor district, Horsely Hills is a perfect weekend getaway with your team. Apart from the atmosphere, the hills are home to 133 different species of birds and waterfalls are formed during the rains. 
The twin rivers – Gangotri and Mansarovar, flow through the hills, making it an excellent campfire site where you can sit with your team for some barbeque and banter. 
Team-building events spend in the lash of nature with the cacophony of birds and water flowing, wildlife and heritage visits to the temple make it a definite place to consider!
9. Hiking at Kuntala & Pochera 
Kuntala and Pochera is the highest waterfall in the state! Located in the Sahyadri Mountains, you may trek and camp for a day or two, depending on your budget and mood. September to December is a peak time to visit as the falls will be runny with an atmosphere to trek. 
Take your team for a weekend hike to live amidst nature in camps and play in the rivers and falls! After sundown, you may make a campfire and sit by it playing games or sharing stories! A great way to bond with your team and colleagues.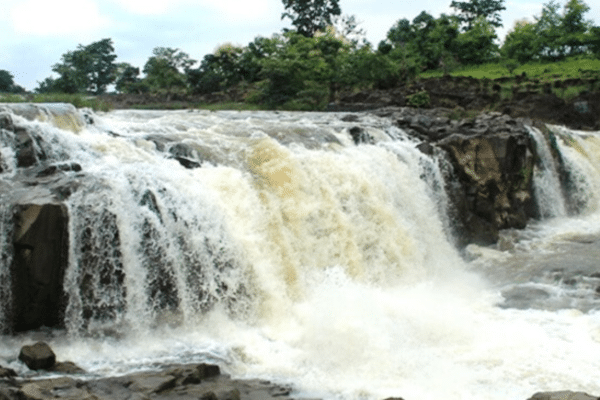 10. Mrugavani Resort and Spa 
With various facilities and activities to keep your team engaged and entertained, Mrugavani Resort and Spa is the best team retreat idea! 
The resort offers a serene and lush green surrounding with spacious accommodation and lavish buffet dinners with drinks. The resort is close to the National Park, which consists of a museum, a library, and a projector to screen films. 
Get to see exotic wild animals up close. The resort also has a safari, including horseback riding! Indoor and outdoor activities are also available.
11. Papyrus Port Resort 
Papyrus Port Resort offers a wide range of team-building activities which includes kayaking, canoeing, paintball and many more. You get to stay in camps. They also have well-appointed rooms with extensive facilities and dedicated team-building activities. 
They have a dedicated on-site team-building coordinator to help the groups plan and execute their event. Go-to group activities include nuclear balance, acid walk, and gutter, among many others. 
Papyrus Post Resort consists of precisely what a corporate outings needs!
12. Sea Kayaking! 
Hyderabad is home to some of the best sea kayaking in the country, owing to its beautiful coastline and calm waters. Plenty of operators offer sea kayaking tours that suit your level of experience. 
Sea Kayaking is also a great way to bond with your teammates as you paddle together and enjoy the stunning scenery. A great workout, and you will come back refreshed! 
So ditch your work today or utilise the weekend to take your team for a much-needed break!
13. Belum Caves 
Situated in the Kurnool district of Andhra Pradesh, about 320 kilometres from Hyderabad city, Belum Caves used to be a meditation place for Buddhists. Hence, the site is graced and poised according to tradition and culture. 
The rocks are made up of stalagmites that are great for adventurous activities like rock climbing, trekking or hiking. Gather your team for a day trek to the top that shall help in great bonding sessions. Stay in a camp or book an event with any organisation to have minimum stress. 
Best time to visit – August to December.