When in the city of the Nizams, Heritage, and Food, are something you can't get enough of. Soaking our minds in the cultural beauty and our taste buds in the lilting and inviting cuisine, Hyderabad is a haven for all history and food lovers. Hyderabad has something for everyone, activities to indulge in with friends, exploring the unknown and hidden places, all this along with gorging onto the tempestuous 'Hyderabadi Dawat (invite)' of food.
Initially famous for its Nawabi and Mughlai dishes, the city has now churned out restaurants deemed fit for every type of cuisine lover as per their taste and budget, right from 'Biryani' to 'Pasta'. 
Curated below are my Top 14 Restaurants In Hyderabad You Need To Visit With Your Friends, when in this magnificent city.
1. Cafe Bahar
If you and your friends want to visit a no-frills authentic Hyderabadi cuisine place, then Cafe Bahar is the apt place. One of the oldest, established in 1976, This place bustles till midnight and serves Irani Chai along with the most delectable Double Masala Hyderabadi Dum Biryani, and Mutton Haleem.
Economical and with prompt service, this place caters to the taste buds and doesn't dig deep into your pockets. The portion sizes of the dishes are also generous. The cafe has a ground and the first floor which is always packed, a takeaway or delivery would be an ideal option if you cannot wait to dig into the sumptuous food from here.
2. Smokey Pitara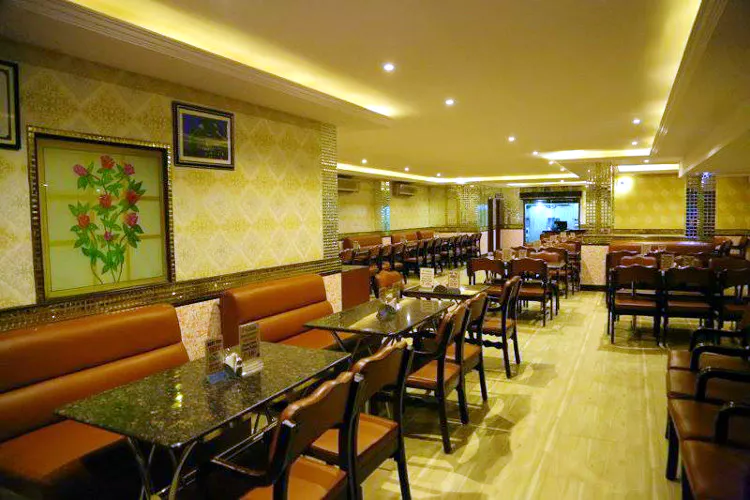 An absolutely pure vegetarian restaurant in Nizami city, the ambiance here is ideal for a fine dining experience with family or for fun catching up with your vegetarian friends. It is famous for its Buffet and Sizzlers.
With a colorful and bright ambiance and free wifi, along with delectable parathas and kulchas, Smokey Pitara is definitely a go to place with your buddies. 
PS: Opt for the buffet as a la carte can become a tad bit expensive on the pocket. They cater to Birthdays and small gatherings too.
For New Year's Eve family-friendly things to do in Hyderabad, explore our article to unearth exciting new activities to engage in.
3. The Inspire Cafe
Imagine a fun meeting with your friends along with some sumptuous and finger licking good food as well as some escape room mystery games to keep the adrenaline pumping and the hunger pangs buzzing. 
Sounds mighty good right? Well, Cafe Inspire is just all that and much more. With a menu curated with outstanding dishes, this place is definitely a must visit. The Chimney Cakes, Waffles, Cheese Fondue, Potato Twisters, Hummus, Pizzas, Vegetable Au Gratin, Cardamon Cappucino, Phew! the list of mouth watering food is endless.
This place is definitely a must visit for the six physical and four virtual escape rooms for the thrill seekers along with the delectable food that caters to everyone's tastebuds.
4. Bawarchi
A chain restaurant serving authentic Hyderabadi cuisine, the Bawarchi restaurant is definitely worth trying with your friends if you are craving some delicious Biryani.
Having two separate sections for AC and Non AC, this place caters to one and all. Located near the RTC-X road Metro Station, the quality, taste, and fast service here are definitely plus points along with the mouth watering food. The Afghani Chicken and Double Meetha are a must try here.
5. Jalpaan
Another exclusive vegetarian restaurant, Jalpaan with its regal decor and ambiance is a place not to be missed with your friends.
Chaat, Potli Biryani, Butter Naan, Paneer Masala, and Vegetable Biryani are extremely famous here. Considered one of the finest restaurants in Hyderabad for serving Vegeteranian food, Jalpaan should definitely be on your checklist.
PS: An added advantage here is the Banquet Hall, which can play host to your parties and special occasions.
6. Flechazo
Isn't the name itself enough for you to try the place?
Flechazo is a Spanish word when translated means 'Love At First Sight', and that's exactly what happens to me at this restaurant. A franchisee, having numerous outlets Pan-India, along with the North Indian dishes, the Asian and Mediterranian menu here is drool worthy. 
Free wifi and a kids friendly menu are an added advantage to this restaurant along with its ambiance and decor. The crabs and prawns items are delicious and a must try. The buffets both vegetarian and nonvegetarian are delicious and worth the money.
7. Olive Bistro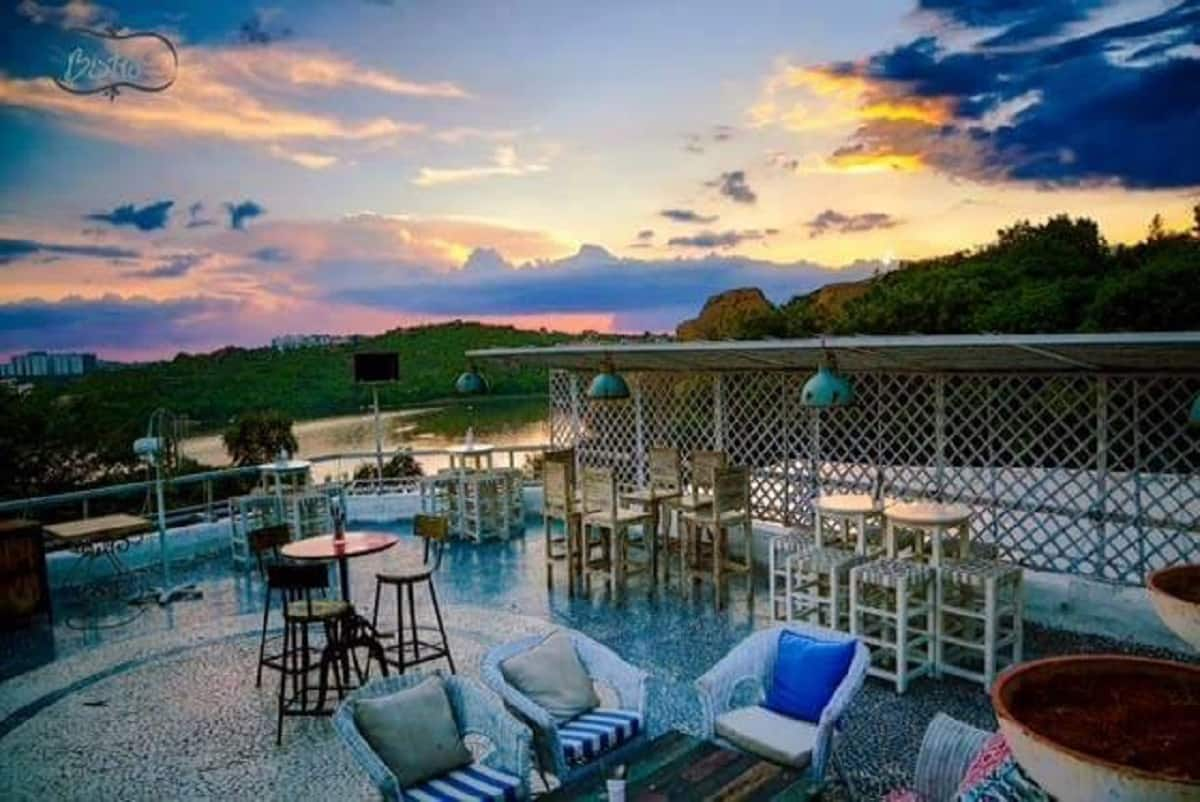 Giving the 'Santorini' vibes, Olive Bistro is a picturesque delight to visit. The white and blue decor along with the tiled floor gives a dreamy look and this place is perfect to visit with friends for a taste of Italian and Mediterranean cuisine. The outdoor, as well as indoor seating, are equally good. Olive has live screenings, a separate smoking zone, and a bar area along with a beautiful view of the city. 
Bruschettas, Pasta, Ravioli, and Pizzas are a must try here. In case you nurture a sweet tooth like me, then the melt-in-the-mouth Tiramisu is a must try.
All in all a fantastic vibe, the Olive Bistro Hyderabad should definitely be visited by friends and family alike.
8. Paradise
If you and your friends in Hyderabad are searching for some drool-worthy Hyderabadi and Nizami cuisine, then head straight to Paradise Biryani.
In operation since 1953, the Chicken Hara Bhara Kabab, Dum Biryani both Chicken and Mutton, Tandoori Chicken, Mirch Salan are finger licking good. Decently priced with 5 dining areas and a rooftop garden seating, this place also has valet parking to ease your parking worries. Definitely one of the best restaurants in Hyderabad for authentic and tasty food.
PS: If you and your buddies crave some sweet delights, the double bread ka meetha is a must try.
9. Jewel of Nizam
If you and your friends want to be treated like royalty and wish to have your meal in a huge tall white structure, that looks straight out of a fantasy novel or a movie set, then yes, Jewel of Nizam located in The Minar, is definitely your go to place.
An absolutely luxurious fine dining experience lies in store for you and your friends here. A tad bit heavy on the pocket, the veg menu is not something to boast of. The ala carte and nonveg buffet would be considerably better options. 
The nonveg thali is full of grandeur and opulence especially with the choice of cutlery, giving us the surreal experience of actually dining with royalty. The garden view, the chandeliers, the glasses, and right to the tapestry, all in all, makes the Jewel of Nizam a place worth visiting at least once.
10. Sahib Sindh Sultan
Another one of the must visit restaurants in Hyderabad is definitely the Sahib Sindh Sultan restaurant in the City Center Mall. Designed like a vintage train coach and platform, this restaurant commemorates the first train in India.
Opulent and royal, this place serves a lip smacking fare, but food is the last thing on your mind here. An Instagram worthy place, mostly famous for its delicious spread of North Indian cuisine, the Litchi Kheer, Butter Chicken, Mutton Seekh Kebabs, Roti pe Boti, and Mutton Biryani are heavenly and definitely, a must try when here.
11. TGI Fridays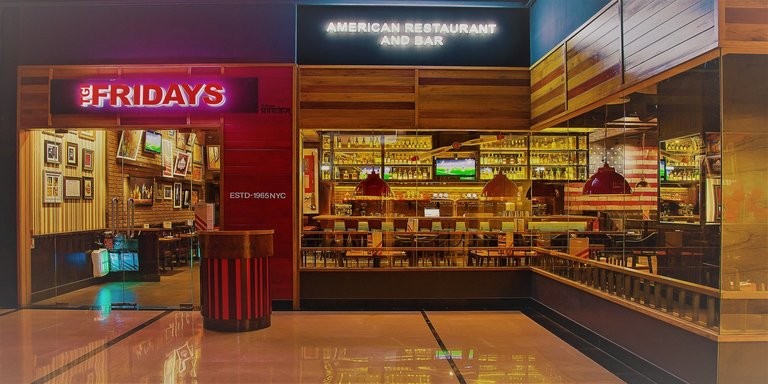 In my honest opinion, I'd rather you visit this place with friends for lunch, for no other reason than to enjoy its lavish food spread. The night vibe is totally 'killing' as is the slang these days. The happy hour, generally on Wednesdays, serves one-on-one drinks and mouth watering appetizers.
Chicken Wings and Nachos here are a personal favourite of mine. The place has a smoking zone, a bar, good music and an extremely vivid and colorful nightlife with some lip smacking American and Mexican food. You can never go wrong with their in-house Burgers, Fries, and Sizzlers. The Mashed Potato is extremely delectable and creamy served as a dish and also as a side with Sizzlers.
Definitely, a must-go-to with friends for a fun night out.
12. Ohri's Jiva
Not to be confused with the similar sounding restaurant Gufaa Ohri's, The Ohri's Jiva is an authentic Rajasthani cuisine vegetarian restaurant in the Nizami city of Hyderabad. 
The tempestuous Dal Bhati Choorma, Kadhi, Dhokla, and even the Jain food here is lip smacking and authentic, and true to its roots and culture. The thali is a must try, in case that's not your calling then you and your friends can surely opt for the buffet.
Decently priced, this place satisfies your taste buds and is not very heavy on the pockets too. Surely a winner for your friend's outing!
13. Chichas
Okay, honestly I love the name of this amazing hangout place, just as much as I devour the food here with my friends. Moderately priced with an array of Hyderabadi cuisine along with street food, this place boasts equally impressive service.
Mutton Haleem, Paya, Marag, Biryani, Kebabs, Tandoori Rotis, and Naan were devoured by me and my group of friends along with Masala Coke and yet craving more of the delicious food. The stomach was satiated but not the heart, Chichas, definitely guarantees a return visit.
PS: Do not miss the Gurda Fry, Khatti Dal, Tea, Goti Soda, and Paan shops.
14. Lamakaan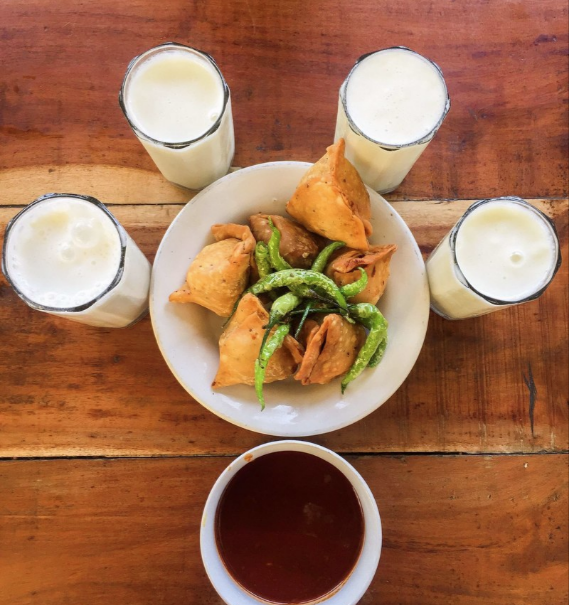 What if food is not the only thing on the minds of you and your groupies?
You then head directly to Lamakaan.
Why? You ask me.
Well, Lamakaan not only takes care of our taste buds but also provides a never to forget experience for our souls. An informal setup, where art is promoted through regular workshops of theatre and debates along with live performances of drama and comedy shows, this place is a hit amongst youngsters. Try the Khatti Dal, Egg Curry along with the popular Hyderabadi Biryani and lip smacking Samosas and Sandwiches
Budget friendly, amidst greenery, and with a fantastic vibe, the Lamakaan should definitely be added to your list of restaurants in Hyderabad for their street food as well as their local Hyderabadi delicacies.
Do try the restaurants curated in the list and let me know which one you liked best along with your favourite dish. Hope you enjoy relishing the delicacies as much as I did curating this list. 
Bon Apetit!