The Inspire Cafe
Sink your teeth into some of the offerings from The Inspire Cafe, and feel all your stress simply melt away!
View Menu
These are considered national delicacies in Hungary, where they're known as Kürtőskalács. Taste what the excitement is all about!
Freshly baked, our Pesto Pizzas give these Italian delicacies a decidedly Indian tang. Give it a go and see for yourself!
You can't go wrong with this classic. Great for group events. Goes brilliantly with a detective story or two, or so we're told!
Chimney Cakes With Filling
Look at the image, and ask yourself: Are you really not going to have a go at all that goodness stuffed inside a delicious chimney cake?
One whiff of the freshly prepared cookies and brownies, and you'll be hooked. A great complement to freshly brewed coffee.
Our Vegetable Au Gratin will prove a great way to round off an afternoon spent accomplishing escape room missions here at Lock N Escape.
This is an Inspire Cafe innovation - using the concept of cardamom tea in a coffee base, with zero added flavors, creating a distinctive aroma.
For the first time in India, we bring you the Cookie Cake. A freshly baked large cookie with fresh cream - a great addition to any group event!
A cookie in the shape of a cup filled with delicious cream inside. Try it, and don't ask for another one - we dare you!
Place your order via the form below, get pickup confirmed, and pick up your food when it's ready!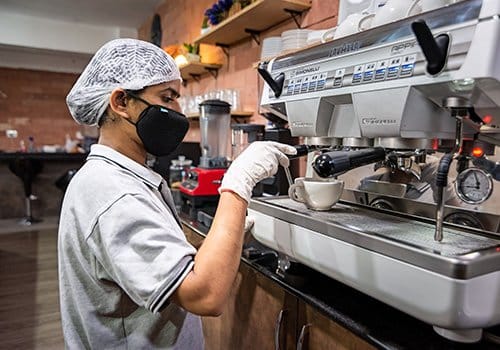 We are on Swiggy and Zomato. Place your order, and your food will delivered right on your doorstep!
Cafe Inspire Order And Query Form
To place an order, or make an enquiry, please fill up the form below and we'll get back to you asap!