Wondering how to celebrate your child's birthday? We've got all the fabulous party spots right here!
Every birthday is a chance to make a great memory with your child. That's why it's so important to know all the cool hangout spots in town where they'd love to spend the day. Thankfully, there's no dearth of those in Hyderabad.
Here are the ten top party destinations for you, your child and all their friends on their special day.
Image credit: Ramojifilmcity.com
Visiting film sets, watching live performances (like the Wild West stunt show), carnival parades, participating in movie-related games and activities – what more could you need for a great birthday? 
Ramoji Film City's kid's park, Fundastan, has all that and much more! It's Hyderabad's answer to Disney World, the happiest place on earth. 
You can book tickets for the various packages here.
Are your kids wired balls of energy that love to jump around and play? Not to worry – The Jump Zone is here. Located in Madhapur Hitech City, it's the biggest indoor inflatable play arena in Hyderabad. 
The place is fully air-conditioned. It houses bouncy castles, giant slides, climbing towers, rides, an LED dance floor, and much more. 
Better still – your children can rough and tumble safely, as it's a soft play zone.

The location organizes birthday parties and has different packages to suit different ages and budgets. 
Visit here to schedule a birthday party.
Ever tried an escape room? It's a game in which you have to find your way out of a safe and supervised locked room, by solving puzzles and playing games. LockNEscape is one of the best examples, right here in Hyderabad. 
Located at Banjara Hills, LockNEscape does both physical and virtual games, and even live streams. Each game is a new experience, with different themes and immersive designs. 
So your little one could physically try the Quest for incredible Stones. Then you could hop online with them to find your way out of The Haunted House.

If either of you somehow gets bored in between, there's a great selection of board games, magazines, books, and foosball. 
And if you get hungry – there's The Inspire Cafe with an international menu.
LockNEscape also organises parties. Visit here or call 9121030033.
Ah, your cub's got a need for speed? No problem – Runway 9 at Kompally on Medchal road is here to help you out. It's one of the largest Go-karting circuits in India.
The 711m long brightly-lit arena is perfect for young thrill-seekers. Other activities like laser combat, table tennis, bungee trampoline, archery, shooting, roller skating, and air hockey are also available. 
For the youngest of the lot, there's a play area, and for the hungriest – there are plenty of eateries to choose from.

Visit here to book a tour.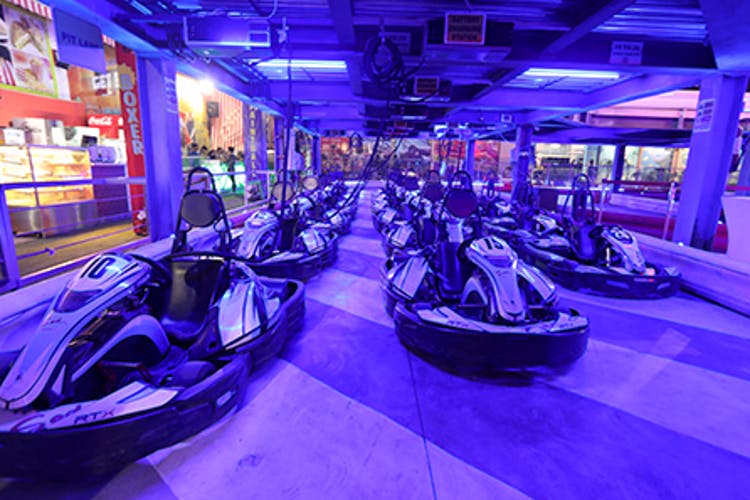 Sports, virtual reality, music, and dining are all available under one roof at Smaaash Junior! What more could a birthday kid want? 
Situated at Inorbit Mall Hitech City, the place has gaming arcades featuring over 25 new and classic games. It also has VR experiences like Fly Max, Vertigo, Jurassic Escape, Kids Excavator, and Laser Blast. 
And the Bowling Resto Bar C2H5OH is there for all your nibble needs. Even better – entry is free! 
Visit here for various packages and deals.
The classic kid's hang-out spot – Wonderla at Raviryal has been around for many years, for good reason. The amusement park is perfect for summer birthdays, with its refreshing water rides. 
There's the Mini Pirate Ship, Kiddies Wheel, Coco cup, Flying Jumbo, Funky Monkey, Convoy, Moon Base and Carousel, to name just a few.

You can treat your young 'uns to some yummy meals at its four multi-cuisine eateries. Contact [email protected] to find out its event packages.
This one is for the Frozen fans! For a brr-tastic birthday, take your tot to Snow World on Lower Tank Bund Road. It's a huge snow-themed amusement park spread over 17,000 square feet, complete with igloos, alpine trees, and even model polar bears. 
The kids can enjoy the rides like the Sleigh Slide, Ice Bumper Car, Snow Tube Slide and Snow Merry Go Round. 
For the sporty ones, there's Snow Volleyball and snow basketball. And for the creative ones, there's snow dancing, and even snowball fights.

And what's a winter wonderland without an ice-skating rink? 
Book tickets here.
Is your child a car lover or a history buff – or both? Then this is their perfect infotainment birthday destination. It's a little more niche than the famous Salar Jung Museum.
Situated at Bahadurpura X-Road, the Sudha Car Museum was established by K Sudhakar to house vintage automobiles, train bogies and motorcycles. You can see vehicles of all shapes and colours here – from an ornament-themed train with compartments shaped like jewelry, to cars in the shape of bridal dresses, handbags, lipsticks, compacts and stilettos! 
Visit here for details.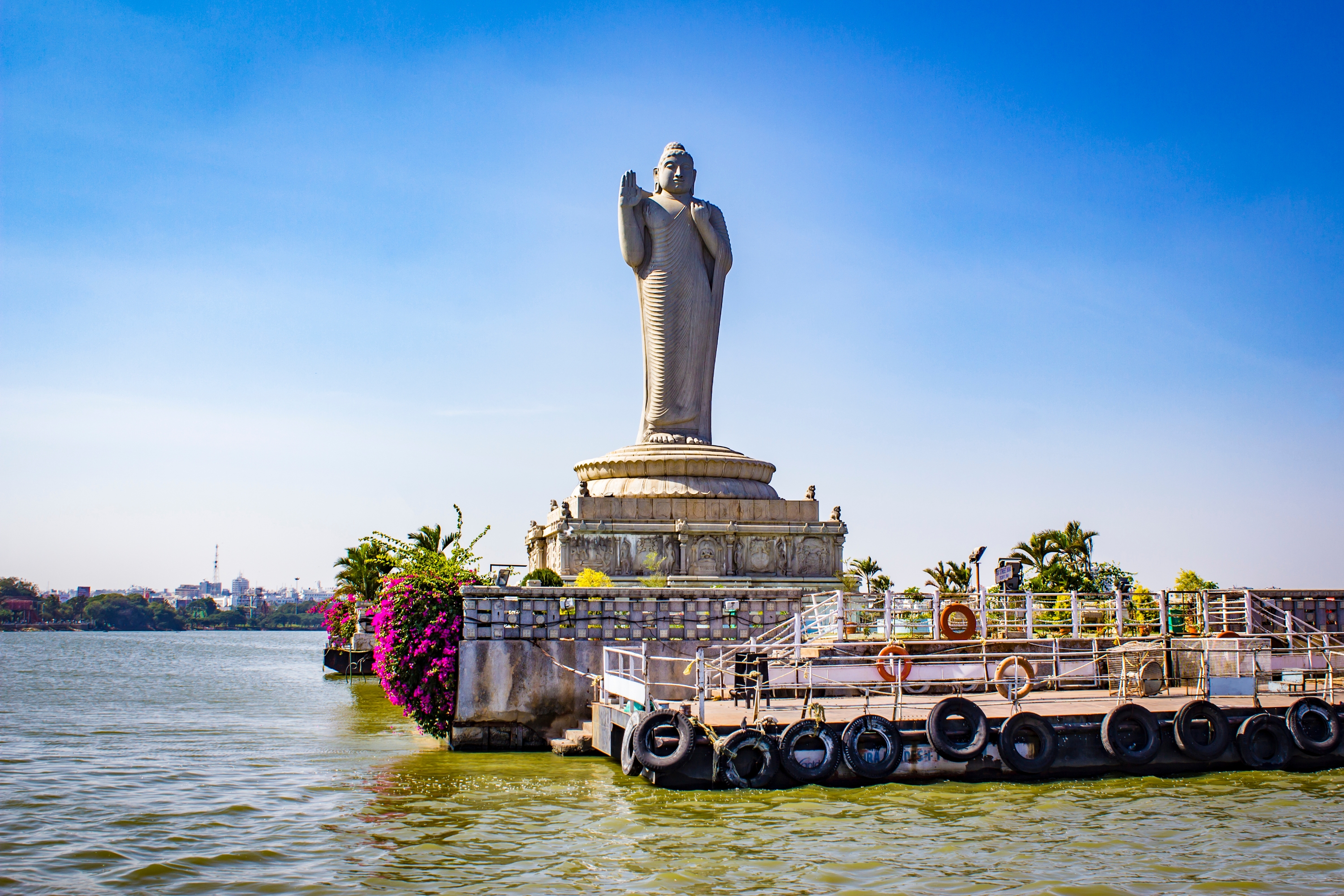 Image credit: Thrillophilia
And last but by no means least: Lumbini Park. Located next to the beautiful Hussain Sagar Lake, this beautiful park is a great place for a relaxing day out. For your quieter kids, a picnic in the shadow of the giant clock at the entrance might just be the best birthday ever.

There's a musical fountain and a laser show during which the city is created with laser lights. You can even go on a boating trip to the Buddha statue in the middle of the lake. And when you get peckish, just head to Eat Street near Necklace Road for the birthday treat.

And there you have it! Some fun birthday outings for your children to have a blast on their special day, that are not just the usual famous monuments, such as the Golconda Fort or the Charminar. Hope this list helps you to celebrate in style!