Planning a birthday party for kids is always a fun and exciting affair. From selecting a theme to deciding the menu, every detail is carefully thought out to make your little one's birthday extra special! 
And one of the essential components of any birthday party is the party favours. These small gifts are a way of thanking the little guests for their presence and a fun reminder of the celebrations. 
And Hyderabad has many options due to its rich culture and diverse marketplaces. In this list, we have added the most exciting birthday party favours for kids to make their day even more memorable! 
Explore ahead! 
1. Fridge Magnets
Silly magnets or fridge magnets of different colours and shapes are pieces of wonder for little kids. They will also come in handy for the entire family to pin up notes, reminders or other important papers on the fridge. They are small, portable, affordable, and valuable in daily life. You can also personalize them with a special message, design, theme or occasion related to your party that adds a special touch and makes the party favour more meaningful.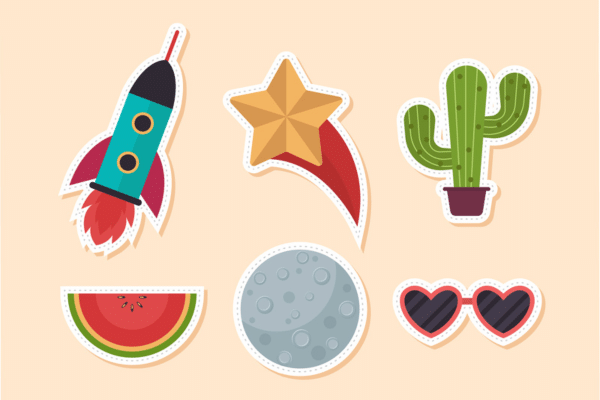 2. Joke Books or Comics 
Joke books and comics are a fun and entertaining way to pass the time. There are various joke books and comics for kids consisting of silly puns and clever one-liners, which will entertain your little ones and help them think creatively. They are inexpensive, so you do not have to break your head over them. In the world of digitization, a hard copy of jokes and comics will be a new and cool way to bring back the culture of reading.
3. Play-Doh 
Play-Doh helps children to be creative and use their imagination to create various shapes and designs. A set of 12 play-dohs of different colours will provide hours of entertainment for kids and even adults! Play-dohs are fun and interactive, help build social skills, boost creativity, and are educational, versatile and inexpensive.
4. Football or Cricket Caps 
For girls and boys alike, caps are a cool thing to wear. Plus, in times of need, they will also have a cap to wear! You can personalise them with a design or a logo related to your party theme, as it adds a special touch and makes it more meaningful for the guests. Caps serve as a good memorabilia and make a stylish accessory. They can be purchased in bulk or made in large quantities cheaply.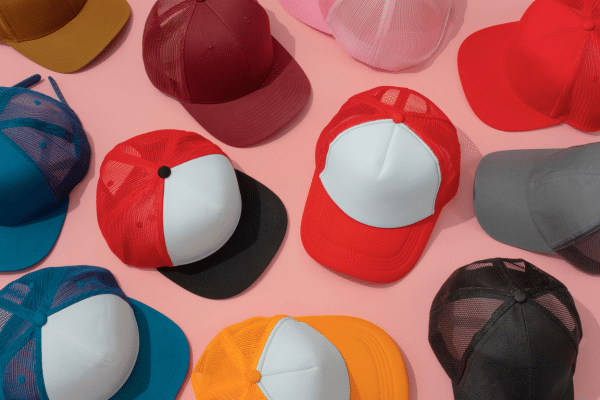 5. Toys 
What can be better than gifting toys to a bunch of kids! If anything, there will be a fight to choose the best toy! If you are a secret designer parent, this is your opportunity to design and bulk-produce a toy to mark your kid's occasion. Plus, there are already thousands of toys to choose from. They will serve as great memorabilia, reminding them of the party and are also affordable, providing hours of entertainment!
6. Gummies / Candy Jars 
All kids have a sweet tooth! Gummies and candies make a sweet treat for any kid. They also provide a quick energy boost and satisfy their sweet cravings. Various candies and gummies are available, so find one that matches your taste and preference. They can also be customized and are affordable, portable and a sweet reminder of the party!
7. Activity Books / Coloring Books 
Activity and colouring books are age-appropriate, budget-friendly, add educational value, and are potable. Such books help children to learn and develop creative skills. They can also be carried around easily and can be used while travelling. A gift that can be used after the party and is also helpful. You can personalise the book by adding the kid's name or add a special message.
8. Stationery 
Stationery is a good gift for a party of school-going kids, teenagers and young adults. A gift that serves long after the party is over is a gift that will surely be remembered by all. Pencils, pens, rulers, erasers, sharpeners, sketch pens, colouring pencils, play-dohs, and copies, among many others, are undoubtedly the best party favour. They can also be used by parents, have a high educational value, are budget-friendly, and produce minimal waste.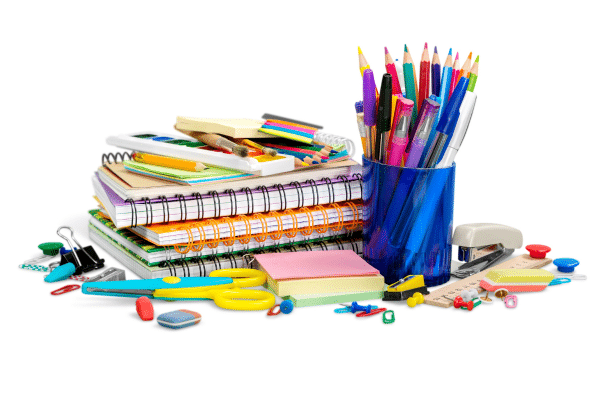 9. "Frozen" Themed Party Box 
Frozen is a highly popular theme for children's parties and especially, among young girls. A "Frozen" themed party box includes everything required to decorate a party. From fun activities to plates, cups, glasses, and snacks, all customized and themed according to the film. A favourite of the kids, and if you haven't watched it yet, it is about time, you do it.
10. Pencil Box, Case or Pouch 
Another valuable gift that can be used long after the party and a lovely little memorabilia to remember your party by. The cases or pouches come in various shapes and decorations, which the kids love and becomes a cool thing to carry to school. It is a functional item that will be used daily, affordable, and you can even buy them in bulk. If you wish, you can also customize them accordingly.
11. Chocolate Hampers 
The ideal gift when you are low on time or have forgotten about party favours. Very readily available, everyone loves these party favours. From kids to adults, everybody will enjoy a chocolate hamper. You can include different kinds of flavours and many small toffees and add a customised note to mark the occasion.
12. Key Rings 
A kid's favourite gift. A key ring also makes a party souvenir; if you customize it according to your party, you might even make it your brand! All use keys, and a key ring makes it easy. Kids can attach it to their bags or pencil pouches. They also add up to your personality! A cost-effective party solution!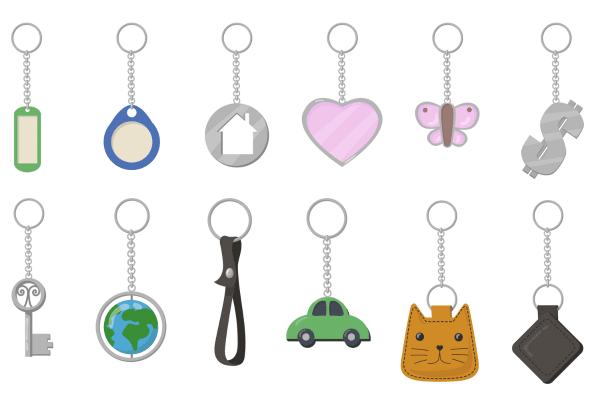 13. Gift Cards 
Gift cards make an excellent party favour. They can be easily customised with a special note add-on. Gift cards might seem impersonal, but imagine gifting a Baskin-N-Robbins gift card to a bunch of friends they can redeem at their own choice! It also saves the hassle of going through gifts and packing them. 
For gift cards in Hyderabad, at Lock N Escape, we provide gift cards for all occasions. Head to the link to discover more. We also host birthday parties for kids, providing different birthday party packages with food, decorations, beverages and an escape game room!
14. Origami 
Origami is a delightful party favour option that adds a touch of whimsy and creativity to your event. It is incredibly versatile and there are many different designs to choose from. You may even include an origami session during your party. But otherwise, an origami set makes a creative and challenging party favour for kids. A fun session for both the kid and the parent.
15. Story Books 
For book lovers and non-book lovers, storybooks make the most thoughtful party favours. Whether it is a collection of classic fairy tales, adventure books, or books on animals, a book imparts literacy and entertainment. It is also a great way to encourage children to read and can serve as a valuable educational tool. Make sure to select a fun one!
Return to your olden golden days and think about what would have made you happy! We all have loved party favours, and with so many exciting choices around, you will never run out of them. 
Party favours leave a lasting impression on your little guests. Select the best match for your birthday party theme and the age group of the kids invited. 
Get in touch with us to customise your birthday party favours. 
And, from all of us at Lock N Escape, we wish your little one a very happy birthday! 
Cheers!