Embark on a journey through the vibrant city of Hyderabad, where tradition and modernity blend seamlessly to offer an array of captivating entertainment options.
This guide takes you through the city's finest, from the grandeur of its historic theaters and enchanting cultural performances to the thrills of cutting-edge amusement parks and serene parks.
Whether you're seeking the adrenaline rush of live shows or the reflective atmosphere of art galleries, Hyderabad has it all.
Delve into the heart of the city's leisure scene, where every turn promises a new adventure and unforgettable experiences in the city famously known as the Pearl City.
#1 Kayaking At Vikarabad
Vikarabad, near Hyderabad, stands out as a rare gem for adventure seekers, offering a refreshing escape into nature with its Kotapally Reservoir.
This site is unique in its proximity to the city while providing an immersive kayaking experience, allowing enthusiasts to savor the thrills of paddling without a lengthy journey. The reservoir's tranquil waters are ideal for both novices and experts to raft and explore the serene environment.
Complemented by local food stalls offering delights like roasted corn, it caters to a full day of enjoyment. Moreover, the option to picnic elevates the experience, making Vikarabad a distinctive leisure spot within easy reach of Hyderabad.
Navratri things to do in Hyderabad.
#2 Lock N Escape
Lock N Escape is a premier entertainment destination in Hyderabad, offering an unparalleled escape room experience. Its status as the highest-rated and most-reviewed escape venue in the city is a testament to its excellence.
The 80-minute immersive escape games are a unique feature that allows for a deeper engagement in the narrative, enhancing the thrill and challenge. The ability to host global virtual events adds a modern twist, making it inclusive for international participants.
Furthermore, the on-site cafe and array of board games provide a comprehensive entertainment experience, making it a rare gem for those seeking an engaging and memorable outing.
The ultimate guide to team building at Lock N Escape.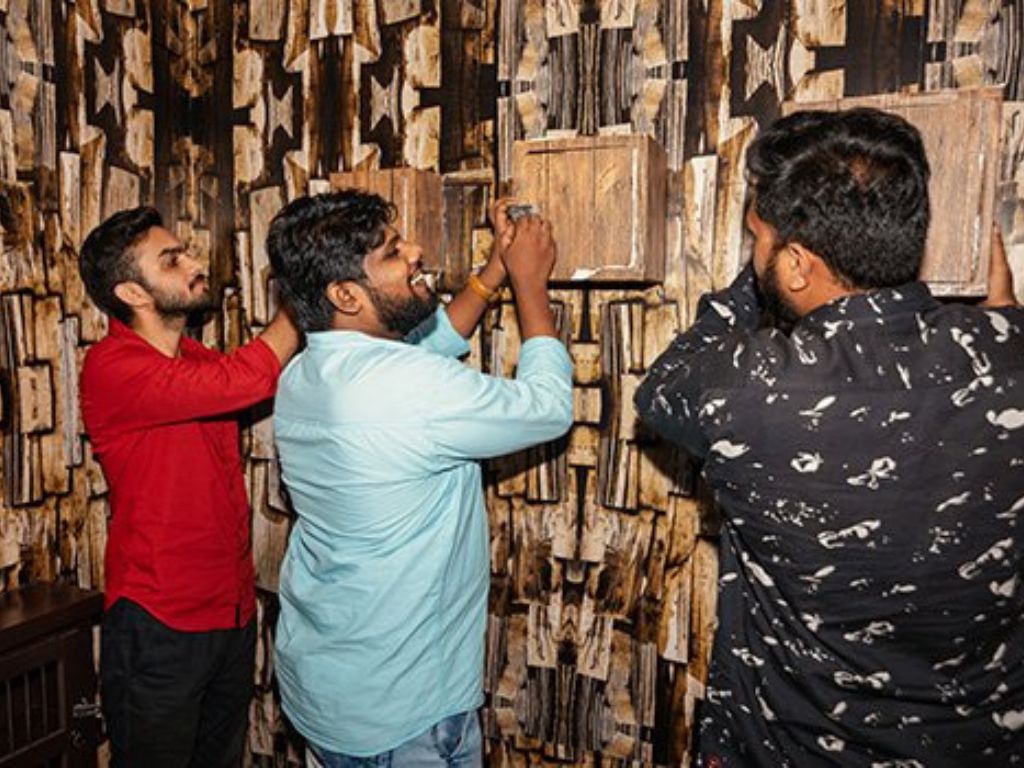 #3 Your Own Exclusive Private Theater Experience
The Star Track Home Theater Experience on SP Road offers a unique and intimate cinematic setting in Hyderabad, setting itself apart as a rare gem in the city's entertainment landscape.
This exclusive venue caters to those who yearn for the immersive spectacle of a big screen while cherishing the comfort and exclusivity of a private gathering. Accommodating up to seven guests, it allows for a tailored viewing of personal content, making it ideal for special occasions or a luxurious movie night with loved ones.
This private theater combines the best of both worlds, providing a personalized cinematic experience that's hard to find elsewhere in the bustling metropolis.
Explore Christmas events in Hyderabad.
#4 Stargaze at the Birla Planetarium
The B. M. Birla Planetarium in Hyderabad offers a rare blend of education and entertainment, drawing in both avid space enthusiasts and the general public.
As a part of the distinguished Birla Science Centre, it stands as a testament to the city's commitment to science and cosmology. Since its inception in the 1980s, it has kept pace with global counterparts by incorporating the latest cosmic discoveries into its shows, making it a dynamic and interactive learning experience.
Its capability to simplify complex astronomical phenomena for all ages makes it a unique attraction, providing an entertaining sojourn into the mysteries of the universe right in the heart of Hyderabad.
Explore children's birthday party in Hyderabad.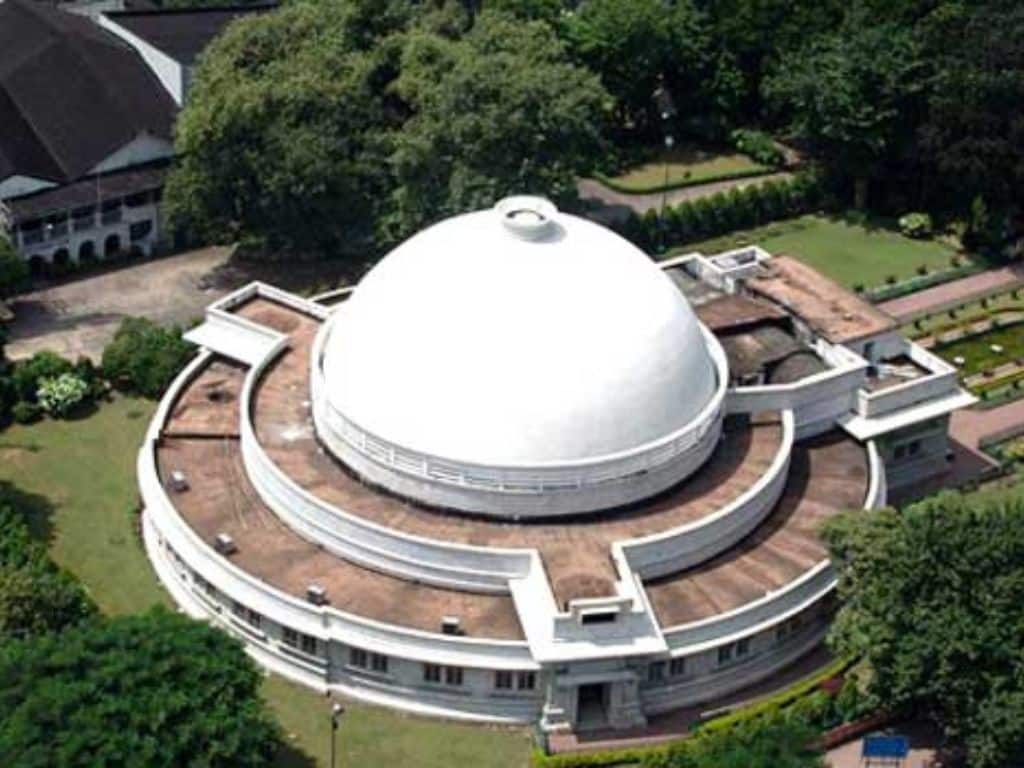 #5 Prepare to be Thrilled at Thrill City
Thrill City in Hyderabad emerges as a rare gem in the urban entertainment landscape, blending cutting-edge virtual reality experiences with traditional amusement thrills.
Its claim to fame as the home of the world's largest single-platform motion theatre sets it apart, offering an unparalleled immersive adventure. The Monster Theatre's realistic blockbuster simulations, along with an array of attractions like simulators, bumping cars, and a splash coaster, cater to all ages, marking it as an ideal destination for family outings.
Conveniently located within walking distance from Sanjeevaiah Station, its extensive operational hours and diverse food court further enhance its unique appeal in Hyderabad's bustling city life.
Halloween things to do in Hyderabad.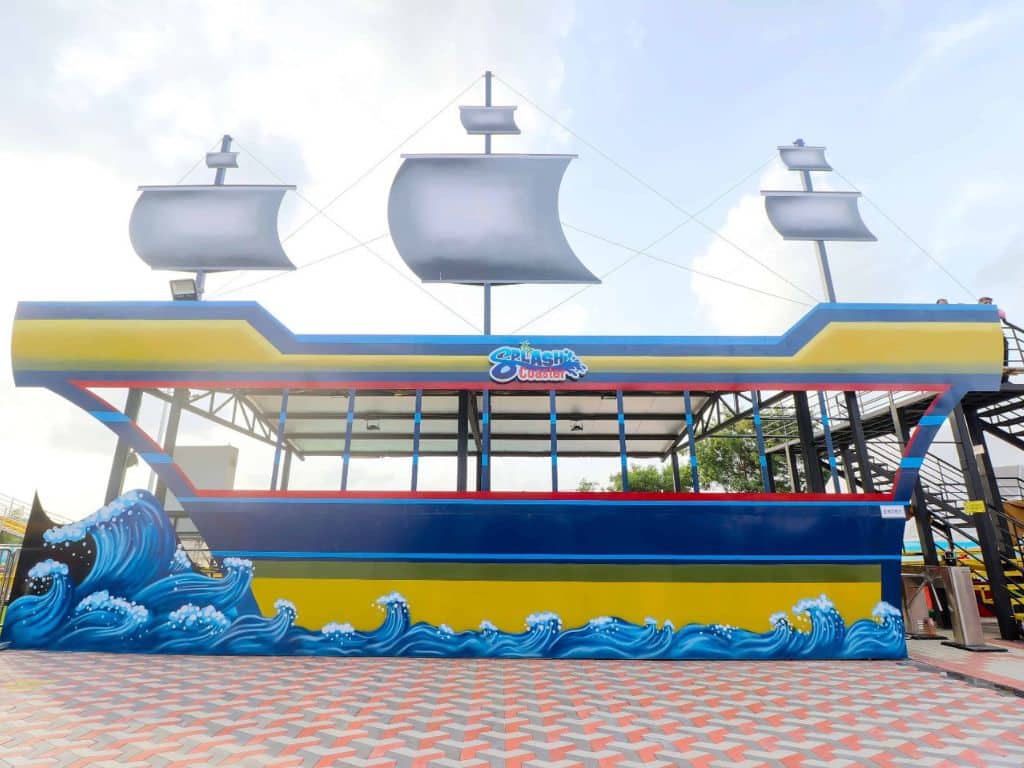 #6 Marvel at Cars at the Sudha Cars Museum
The Sudha Cars Museum in Hyderabad stands out as a unique entertainment destination due to its extraordinary collection of handmade cars by Kanyaboyina Sudhakar.
Established in 2010, this private museum showcases vehicles crafted to resemble everyday objects, infusing a whimsical and inventive atmosphere. Visitors are treated to the novelty of seeing these imaginative creations up close, each accompanied by details of its construction, cost, and potential speed.
While these driveable works of art are not for sale, the museum offers a playful exploration into the fusion of art and automotive engineering, making it a rare and intriguing attraction for both adults and children in Hyderabad.
Explore birthday party games in Hyderabad.
#7 Horse Riding At HPRC
The Hyderabad Polo Riding Club (HPRC) offers a unique equestrian experience that distinguishes it as a rare entertainment destination in Hyderabad.
It's not just a place for horseback riding; it's a fusion of heritage, sports, and leisure. Nestled in Gandipet, this club enables visitors to engage with horses and enjoy horse riding, a novel recreational activity in the region.
Beyond riding, HPRC boasts a suite of amenities, including a gym, bistro, and various courts for tennis, basketball, and futsal, offering a comprehensive leisure experience.
Its offering of Indo-continental cuisine adds a gourmet touch to the experience, making it an exceptional venue for both equine enthusiasts and those seeking diverse entertainment options.
Everything you need to know about escape rooms if this is your first escape room experience.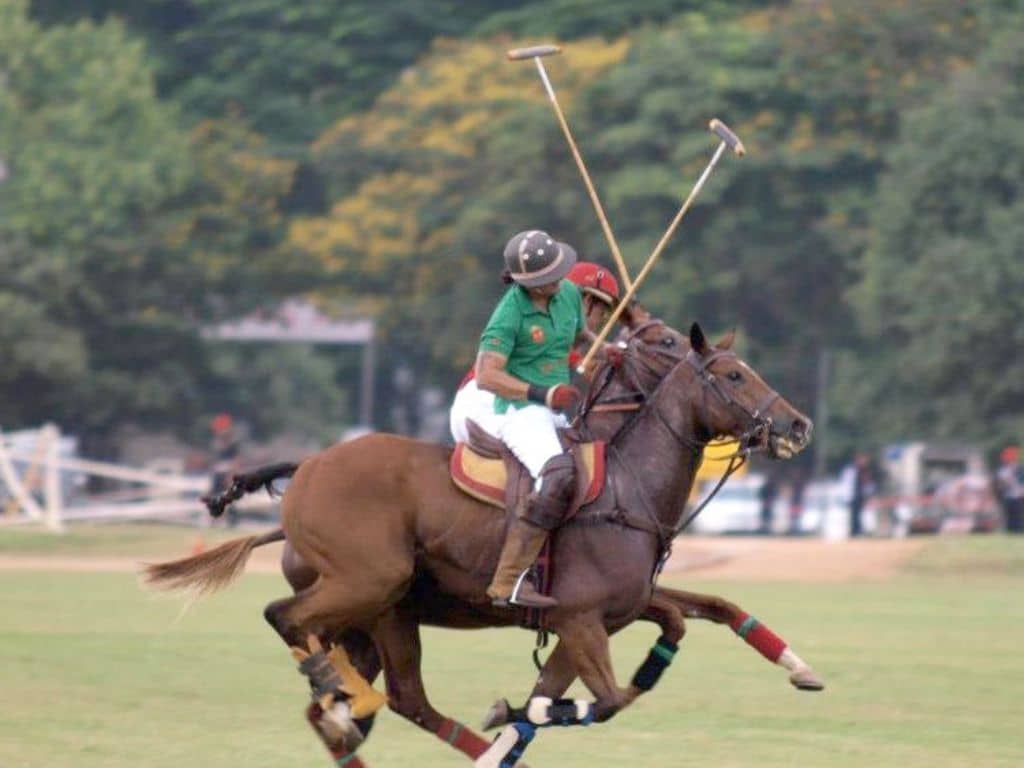 #8 Next Level Selfies at Hyd Selfie Museum
The Hyderabad Selfie Museum stands out as a novel entertainment hub, distinct from traditional attractions. It offers an immersive, interactive experience with over 20 unique sets designed for capturing creative selfies, thus blending art and technology in a personal, contemporary way.
Its exclusivity is heightened by the limited entry, allowing intimate space for visitors to explore and photograph without rush.
Additionally, being India's first selfie museum, it introduces a fresh concept to the Hyderabad social scene, catering to all ages and providing a quirky, modern twist to outings, be it with friends, family, or solo explorations.
Its presence within the Punjabi Haveli Dhaba campus offers a full day's adventure.
The Thrill of horror escape rooms.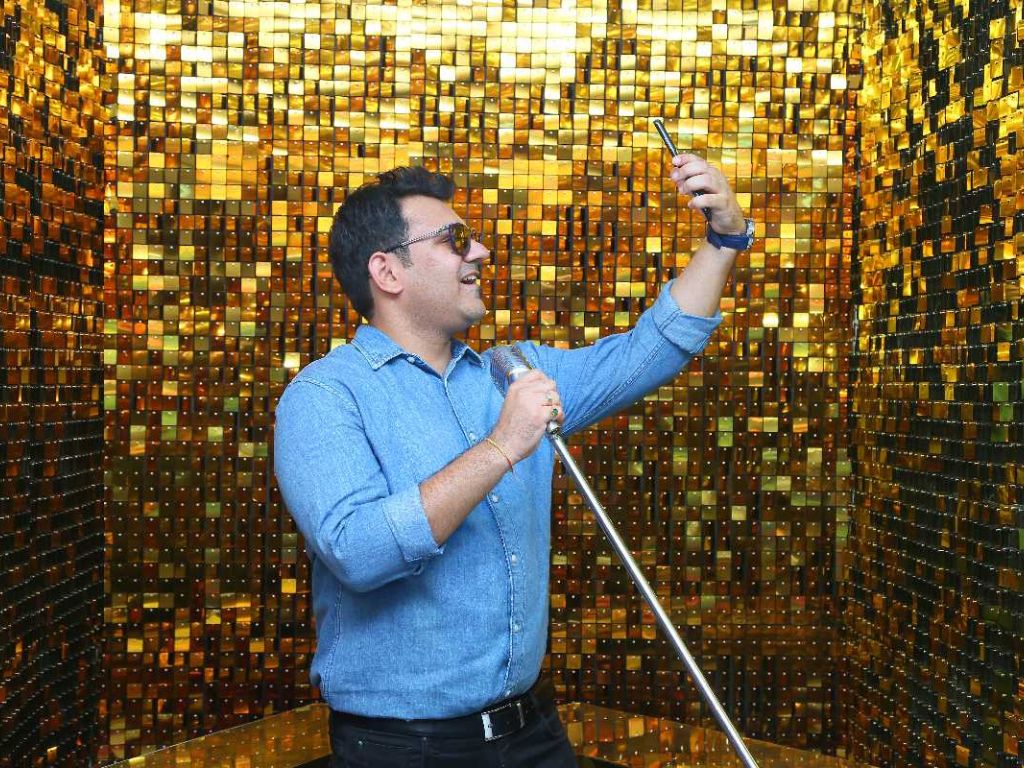 #9 Visit the Nehru Centenary Tribal Museum
The Nehru Centenary Tribal Museum in Hyderabad is a unique repository of tribal heritage, distinguishing itself as a rare entertainment place due to its authentic and immersive display of indigenous culture.
Unlike typical museums, it offers a vivid portrayal of tribal life through a rich collection of artifacts from several districts, encompassing living structures and musical instruments. Including a mini auditorium and a well-stocked library enhances its appeal, providing educational films and extensive literature on tribal communities.
This museum not only entertains but also educates, making it a treasure trove for those seeking to experience and understand the diverse tribal cultures of Andhra Pradesh and Telangana.
Explore the best team building activities in Hyderabad.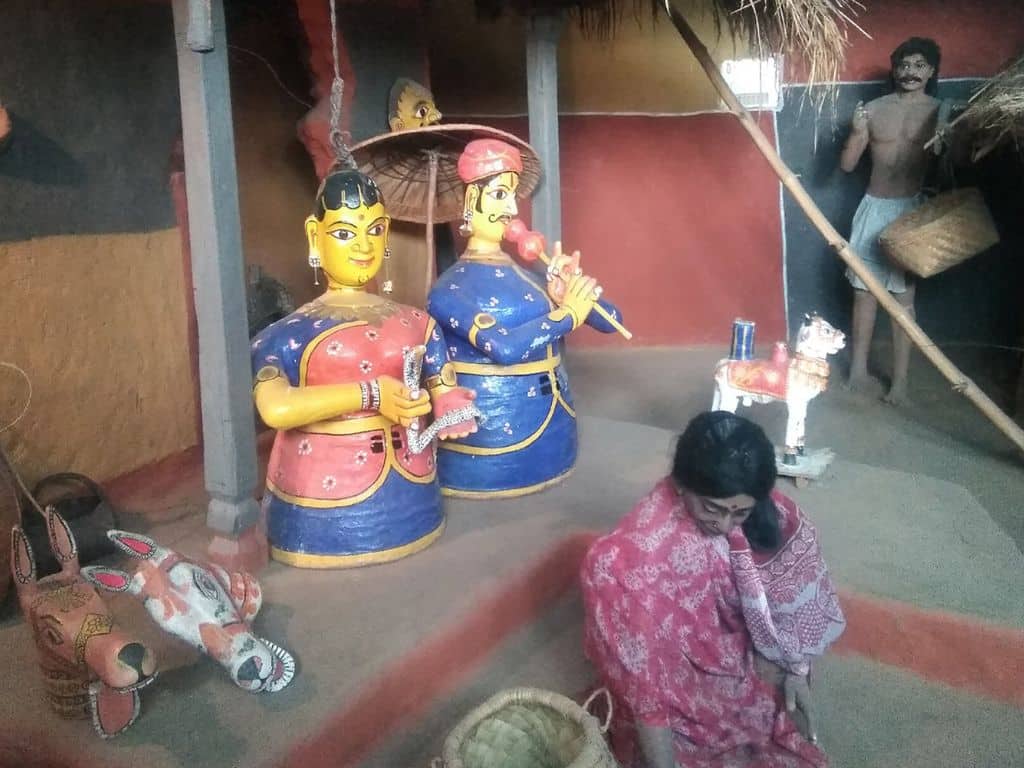 As our exploration concludes, it's clear that Hyderabad's entertainment landscape is as diverse as its heritage.
From pulsating nightclubs to tranquil art galleries and interactive museums to sprawling amusement parks, the city offers many experiences to satisfy any entertainment craving.
Whether you're a history buff, an art aficionado, a thrill-seeker, or someone who enjoys the serenity of nature, Hyderabad promises an enduring impression.
This guide through Hyderabad's best has hopefully illuminated the rich tapestry of joy that awaits visitors and locals alike, inviting you to partake in the city's dynamic and spirited vibe.
Explore more entertainment places in Hyderabad.
Until then, cheers!