As parents, we are often amazed at how quickly children grow up. The initial years of parenthood are filled with milestones and memories we want to preserve forever. And one of the best ways to document your child's journey to adulthood is through photographs. Birthday photography is vital for preserving special memories as it perfectly documents your child's budding years.
Photographs are tangible reminders of the fleeting moments constituting our lives. And by clicking pictures at regular intervals, you can capture the minute details of their childhood that will be otherwise forgotten. So, don't let these moments slip away. Pick up the camera or hire a professional to capture these candid moments and keep a tangible record of the most precious years of your life.
The best birthday photographers in Hyderabad offer in-studio or outdoor packages. This is perfect for celebrating your kid's birthday at Lock N Escape, Hyderabad's ultimate escape room party venue. Make your child's birthday celebrations even more unforgettable by letting us create magical moments that your child will cherish forever! So, what are you waiting for? Plan an epic birthday party for your child TODAY!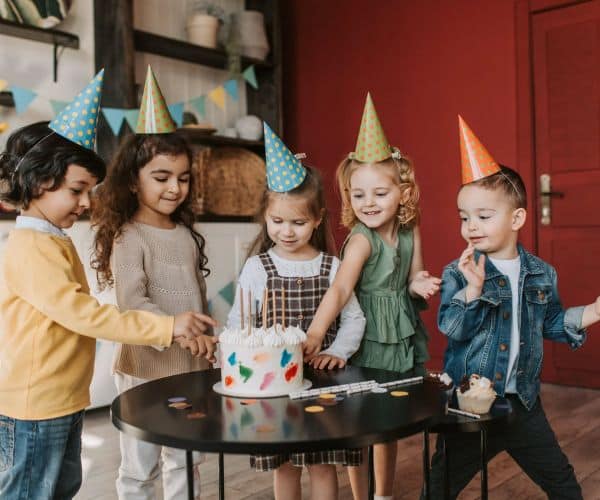 Top 5 Kids' Birthday Photographers in Hyderabad
If you are looking for a professional kid's photographer in Hyderabad, here are our top five recommendations. From kid's birthday party photography to cake smash events and more, they specialise in capturing beautiful memories and preserving moments through the lens.
Tiny Toddlers Photography
Located in Ramanthapur, Tiny Toddlers Photography is a professional baby photography studio established in early 2015. They specialise in kids' birthday photography, pre-birthday celebrations, cake smash, maternity, cradle ceremony, milestone photo sessions, and family photography. 
Tiny Toddlers offers three exclusive packages – Silver, Gold, and Platinum. Amenities include multiple outfit changes, indoor/outdoor setups, edited photographs, and digital copies. You can add a photo album to the package for an additional price. For details, please visit the Tiny Toddlers website.
Digiart Photography
If you're looking for budget-friendly professional photographers, Digiart Photography is the perfect choice. Based in Manikonda, Chandan Kumar Thakur and his team are ardent shutterbugs specialising in kid's photography. Their portfolio includes baby photography, maternity photography, cake smash events, birthday celebrations, and more.
Digiart offers three all-inclusive photoshoot packages across different price points. The amenities include the services of one traditional photographer, cinematic videographer, and candid photographer, all RAW images, a fixed photoshoot duration, in-studio and outdoor shoot locations, etc. Photo albums are charged separately. For details, please visit the website.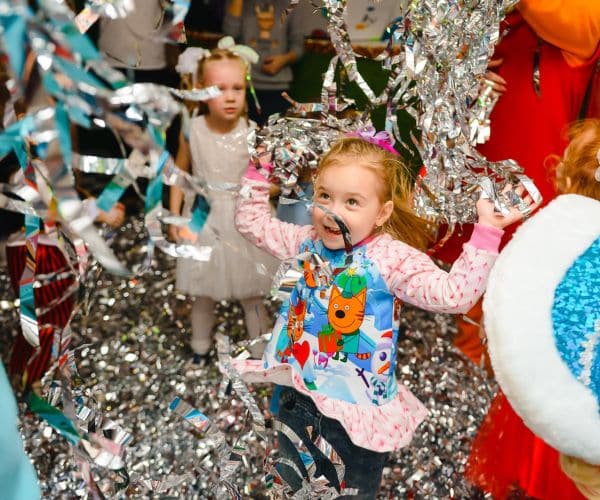 JES Venues
Finding the best kids' birthday photographer is no joke! Ask any parent, and they will tell you the hassles of browsing countless portfolios in search of the best match. Thankfully for Hyderabad residents, there is JES Venues, an online marketplace for all event services. All you have to do is enter your requirements and let the team handle the rest.
You will find the best kids' photographers for your budget. Choose a package based on your requirements, and a professional will be assigned shortly. All-inclusive packages comprise the services of an experienced photographer for four hours, digital photographs, candid photographs, cinematography, and pre/post-event shoots. Check out their website for details.
My Memory Maker
One of the most recognised brands in kids' birthday party photography in Hyderabad, My Memory Maker specialises in baby photography. The highlight of their service is attention to detail at affordable prices. So, if you're looking for a professional photographer for your child's birthday, cake smash, pre-birthday, or any other event, get in touch with the experts at My Memory Maker.
Their all-inclusive packages comprise the services of an experienced photographer, branded photobooks, on-time delivery, and flexible shoot timings. You can also customise packages based on your requirements. Get in touch with the team for details.
Click Baby
One of the finest professional studios specialising in kid's birthday photography in Hyderabad, Suryakant and his team provide unmatched services. It all starts with you explaining your requirements, visions, and expectations in detail, followed by a one-on-one session where they design a bespoke package just for you.
Their services include traditional and candid photography, cinematic videography, mini-films, and digital photographs. The Click Baby team also accommodates special requests. So, get in touch for details. All information is available on the Click Baby website.
Top 5 Fun Tips for DIY Birthday Photography
If you are passionate about photography and want to take the DIY approach, follow these five professional tips for Instagrammable results.
Take Candid Shots to Build a Narrative
While posed shots are great for photo albums, candid shots help with narration. Kids laughing and playing, adults revelling and chattering, and guests admiring the beautiful birthday cake all make for excellent candid shots. Be sneaky with the lens and prepare to snap photos quickly, as these fleeting moments don't last long.
Capture the Must-Have Birthday Photographs
While candid shots help build a narrative, a professional photographer knows never to miss the traditional birthday shots. Things like blowing out the candles, cutting and sharing the cake, and opening gifts are all crucial moments that must be captured. The trick is to be aware of your surroundings at all times.
Use Flash to Fill in the Shadows in Poor Lighting Conditions
While there is no replacement for natural light, not every situation allows for it. Hence, the flashgun is the next best thing. Unless you have a professional setup for diffused lighting, you must utilise the flashgun to fill up shadows in darker environments. Make sure you diffuse the flash as much as possible to avoid harsh shadows and overexposed bright spots.
Pro Tip: Try bouncing the flash off the ceiling or a wall behind the subject or attach a diffuser to the flashgun for the best results.
Change Perspective to Invoke the Viewer's Interest
Want to entice viewers to admire your photos? Just alter the perspective. For instance, while photographing smaller kids, get down on the ground so that they're at eye level. If you photograph a table full of food or gifts, take an overhead shot for the best results.
Always Take More Photos that You Think You Need
Don't shy away from clicking A LOT of photographs. Anytime you are photographing kids, expect unpredictable movement. Shooting excessively ensures you will have at least a few good shots of each moment you want to capture. You never know when someone blinking, moving, or talking will ruin a perfect photo.
Ready to Host an Epic Birthday Your Child Will Remember for a Long Time?
Now that you have all the available resources handy to host a fantastic party celebrating your kid's birthday, it's time to start planning. Start by booking the ultimate kid's birthday party package at Lock N Escape, Hyderabad's most exciting birthday party venue for kids. Choose from our list of thrilling escape games and give your child the BEST BIRTHDAY EVER!
All Lock N Escape games last 80 minutes instead of 60, which is a first in India! Share your details today, and our team will get back to you as soon as possible. So, what are you waiting for? Book your slots NOW!