It's that time of the year again! Halloween is right around the corner, and it's time to celebrate the spooky season. If you're in Hyderabad this year, we've curated the top Halloween weekend events to help you spend quality time with friends, family, and loved ones. The list is pretty extensive and covers the most exciting activities that the city offers. So, stick around till the end and take your pick from the bunch of exciting activities. You will be stunned by the sheer variety on offer.
Best Halloween Weekend Activities in Hyderabad for Kids and Families
From visiting the iconic Golkonda Fort in the morning to lazing around Hussain Sagar Lake at dusk and getting your blood pumping at Hyderabad's best escape room to gobbling on delicious biryani, these are the top 10 things to do in Hyderabad on Halloween this year.
Get Your Heart Racing at Lock N Escape, Hyderabad's Best Escape Room
Escape rooms are one of the most thrilling team games globally, and Lock N Escape brings the excitement right to your doorstep. Located in Banjara Hills, Hyderabad, Lock N Escape offers India's only 80-minute escape room experience. So, visit us this Halloween with friends, family, or loved ones for an adrenaline-rushing, heart-thumping, spooky Halloween adventure.
Choose from our long list of fantastic escape games and gather your team around for non-stop excitement. We recommend The Poltergeist Room and The Abandoned Lab to lift the Halloween spirits. But if you're not much of a horror fan, you can play any of the other games from different genres. From action-adventure to mystery, magic, and more, you are spoilt for choice! So, what are you waiting for? Drop in at Lock N Escape this Halloween and create stunning memories for life!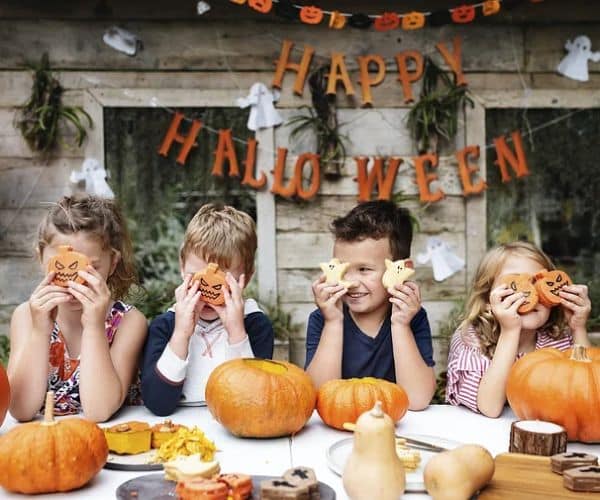 Experience the Thrill of Racing at Pitstop Adventure Park
Get ready to engage in a gruelling duel with speed at the most popular go-karting track in Hyderabad. Pitstop is one of the most popular adventure parks in the city and offers a bunch of crazy activities for kids and adults. The list includes sky cycling, zip lining, ATV biking, bowling, bull riding, flying cars, and more. There is also an arcade gaming arena, rifle shooting range, and space for gully cricket if you're into it!
Enjoy a slew of exciting outdoor activities, scale new heights, and challenge yourself to break free from your comfort zone in a safe and controlled environment. And when you get tired from all the excitement, take a break at a local restaurant. There are several famous restaurants nearby serving delectable local and global cuisines. So, spend an exciting Halloween weekend with your loved ones and make lasting memories at Pitstop.
Put On Your Winter Gear in the Middle of the Summer at Snow Kingdom
Hyderabad is home to several fun things to do with kids and family, and Snow Kingdom is one of the city's hidden gems. Spread across 17,000 square feet, Snow Kingdom is the largest indoor snow-themed park in the Kingdom. Close to Hussain Sagar Lake, it's the perfect spot to beat the heat in the middle of the scorching Hyderabad summers.
Usher in Halloween 2023 in the company of friends and family with loads of fun activities at Snow Kingdom. The temperatures inside hover between 0 and 5 degrees Celsius, so put on your winter wear. That's not all! You can also indulge in fun activities like ice skating, snow slides, ice boarding, toboggan rides, and bumping cars.
Watch the Setting Sun from Hussain Sagar Lake
If you want to spend a quiet, romantic evening this Halloween, Hussain Sagar Lake is the perfect location to hang out. Built by Hazrat Hussain Shah Wali in 1562, this lake is the city's primary water source. The nearby Musi River feeds the lake, and sunset views from the banks are breathtaking.
A 32-foot-tall Buddha statue serves as the central attraction, and the Sanjeevaiah Children's Park is the perfect place for a stroll. Take a walk along the embankment with your partner at dusk and soak in the magical ambience. The lake is a major draw for families too, as kids love running around the open spaces. Nearby attractions include boat rides on the vast water body and jet ski tours.
Devour a Plate of the Iconic Hyderabadi Biryani
Biryani isn't just food. It's an emotion. And when you're in Hyderabad, you must sample this iconic dish. Hyderabadi chicken biryani was invented in the 18th Century by the bawarchis in Nizam's kitchen, and the dish is globally renowned today. Slow-cooked rice mixed with tender chicken with carefully measured whole aromatic spices served on a plate. Need we say more?
Quite naturally, biryani is one of the most popular dishes at Hyderabadi restaurants today, and several top restaurants specialise in the art of biryani-making. Brands like Paradise, Bawarchi, Biryaniwalla & Co, and Jewel of Nizam are synonymous with Hyderabadi biryani. And you can visit any of them on Halloween to taste the iconic, aromatic, and savoury preparation.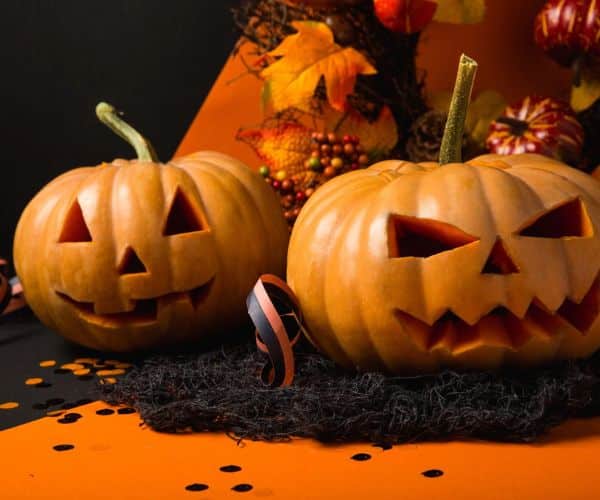 All Set for a Spooky Halloween?
That concludes our list of the top five things to do this Halloween weekend with friends and family in Hyderabad. From playing exciting escape games with friends and family to exploring Indian history and spending a quiet day with your partner to tasting some delicious local fare, we've curated the best activities in Hyderabad. We urge you to try a few of them and create lasting memories with your loved ones.But if you truly want to experience the flavour of Halloween, drop by Lock N Escape for the most thrilling experience of your lifetime. We've curated the scariest escape games that will send shivers down your spine. Book your slots NOW and experience 80 minutes of unending fun and excitement. Cheers!