Your child's birthday is one of the year's most anticipated events, and finding the perfect venue can make all the difference in creating a memorable celebration. 
And when in Hyderabad, you do not have to worry. The city of pearls offers an array of venues that cater to every taste and budget, from colourful indoor play areas to spacious outdoor parks. And hence, the search for an ideal venue can be overwhelming. 
We have got your back as this article is a comprehensive list of finding the perfect birthday party venue in Hyderabad for your child's birthday. 
Explore ahead! 
1. The Jump Zone
The Jump Zone is an indoor trampoline park party venue in Hyderabad, India, perfect for boys and girls up to the age of 12 years. They offer a variety of fun activities, including foam pits, climbing towers, slides, ride-on toys, a petting zoo, and obstacle races, apart from trampolines. 
The facility provides a safe, clean, warm, and friendly environment for your kids to feel at home and enjoy in peace. Accommodation is available for small as well as large groups. Their birthday party packages include flexible menu options, balloon decorations, rides, staff, and different play activities that transform your birthday into a magical one.
2. Plabo 
Plabo is an indoor play zone, interactive children's museum, and party venue with two centres in Gachibowli and Kukatpally. The play zone is ideal for children and toddlers. 
The facility has two private party halls and various birthday party packages. The packages include food, games, and fun activities to keep your child engaged and captivated. Your child can run, climb, slide, invent, discover, and do many other activities that will help sharpen their mind from a young age. 
Check their birthday party packages for more information.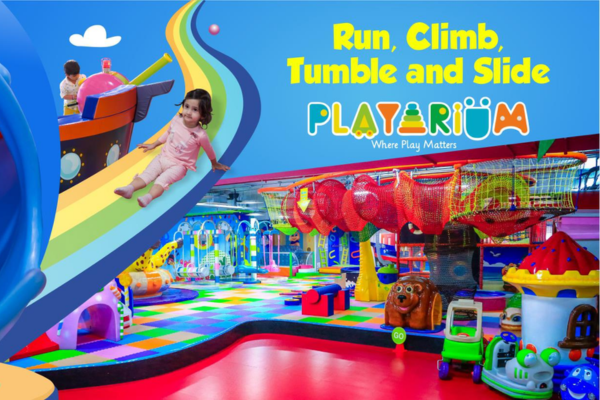 3. Lock N Escape Escape Rooms
If your child is an adventure seeker, Lock N Escape is an outstanding birthday party venue in Hyderabad to host your kid's birthday party. 
With various challenging puzzles and immersive storylines, Lock N Escape Hyderabad will light up your child's day. Appropriate for kids above 10, our facility takes away the stress from your mind by helping you plan the event on your behalf. Check out our birthday party packages, including an escape game room of your choice, food, staff, and decoration, among many other supplies. 
Make it a birthday to remember, and Lock N Escape makes it an unforgettable experience that will have you talking for days.
For exciting birthday party favours, explore our article.
4. Smaash Hyderabad 
With state-of-the-art technology and thrilling attractions, Smaash is the perfect party venue for kids of all ages. The facility includes virtual reality gaming, go-karting, bowling, and cricket, among many others. 
The wide range of activities will entertain your child and their friends for hours. Check their birthday party packages that include decorations, beverages, food, and even a personal host to ensure a safe and sound celebration.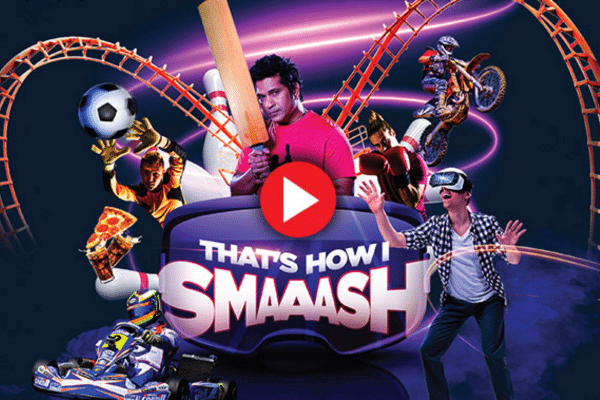 5. SVM Bowling 
For teenagers who love bowling, SVM Bowling provides a unique and exciting birthday party venue and experience. Open from 10 AM to 10 PM; the place is also suitable for adults as adult drinks are available while your kids are engaged in competitive bowling. 
Your child and their friends will have a gala time with huge TV screens, great music, and tasty food. Do not forget to cut a cake!
6. Laser Tags 
Laser Tag facilities can never go wrong! Suitable for teenagers and young adults, laser tag facilities make a thrilling activity for adventurous and action-loving kids. With top-notch technology, this action-packed game is a win-win for kids. 
With various game modes, themes, and equipment, you must dodge obstacles and hide behind obstacles to shoot your opponent and save your team. The activity promotes teamwork and communication in a safe and supervised environment. 

Check out the top laser tag facilities with birthday party venues in Hyderabad.
7. Jungle Bay 
Jungle Bay is a family friendly adventure park and birthday party venue in Hyderabad that consists of exciting and thrilling activities for kids and adults alike. They provide various birthday party packages with many services, including a chocolate fountain, tattoo artist, face painting, nail artist, balloon shooters, sugar candy, a photographer, balloon twisters, magic show, cartoon characters and theme decorations and many others. The packages also include drinks for adults; hence, you can chill while your kids play.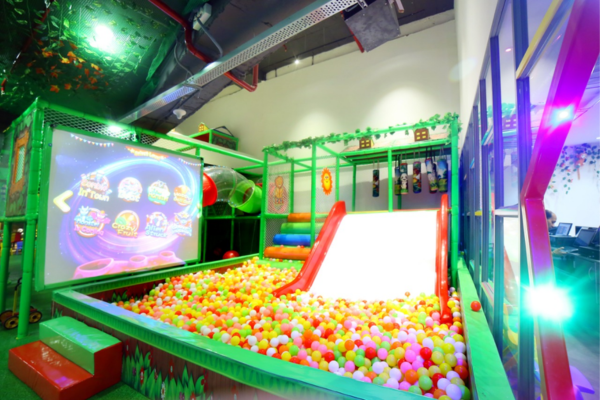 Finding the perfect birthday party venue in Hyderabad for your child's birthday is overwhelming, but we have narrowed it down to 7 of the best in the city. 
Consider budget, location, and theme; you will find yourself at the right venue. Your child will be left with memories to cherish years later! 
So go ahead and start planning your child's birthday bash! 
And from everyone at Lock N Escape, we wish your kid a very happy birthday! 
Cheers!