Hyderabad has a lot of amazingly diverse team building activities for you to choose from!
Looking for the best team outing places in Hyderabad?
Can't quite figure out where to have your next corporate team building event?
As a proud Hyderabadi business, we often ask ourselves these questions.
Which is why we decided to list out 10 office outing places in Hyderabad where corporate employees can unplug from the daily office grind, recharge their batteries, and reconnect with each other…effectively strengthening team bonds.
The 10 Corporate Team Outing Places in Hyderabad for Team Building
Good places for team outing activities in Hyderabad are resorts, followed by natural settings like campsites and forests, and other interesting activities like escape rooms.
Button Eyes Resort
Summer Green Resort
Golkonda Resort
Dream Valley Resort
Lock N Escape escape rooms (yep, that's us!)
Deccan Trails campsite
Papyrus Port Resort
Narsapur Forest
Pragati Resort
Pochera Waterfalls
Button Eyes Resort

Head to Button Eyes Resort, located near SV Engineering College, for a relaxing team bonding experience with your office colleagues.
You'll relish the setting of cosy and comfortable little cottages built amidst lush greenery, the peaceful atmosphere, and the large and well-maintained swimming pool.
They have spacious lawns where you can organize team games and activities. And you can also check out the Chocolate Room and the Roof Garden.
Tip: Good news for those who want to take their furry (and not-so-furry) friends along…It's pet-friendly.
Website: Visit their website
Contact page: Visit their contact page (enquiry form)
Address: Tehsil, Moinabad, Tolkatta, Telangana 501504
Email: [email protected]
Phone: +91 9010670900
Summer Green Resort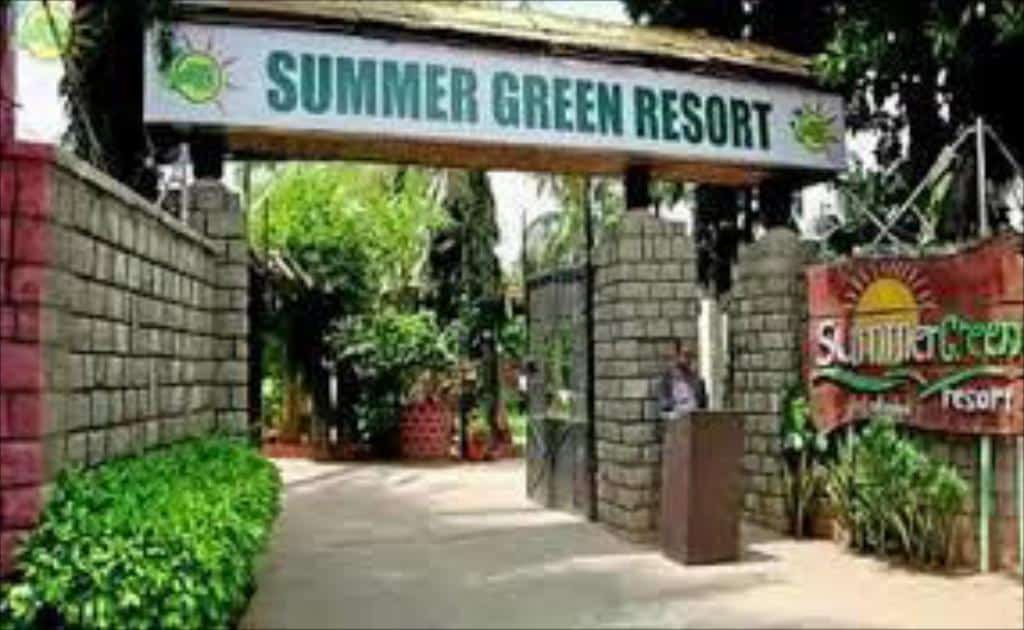 For a pleasant corporate team experience that's not too far from Hyderabad, look no further than Summer Green Resort.
Located on the Rajiv Radhari highway, the resort is marked by the numerous mango and coconut trees on its grounds.
It's surrounded by lush green fields, and has a spa, a fish spa, a general games room, extensive gardens, and a swimming pool.
You can have friendly cricket and basketball games with your colleagues, go swimming, and have a party if their DJ is available.
They may also have facilities for some other team building games like plank walk, pick the fruit and nuclear balance.
Tip: Among other cultural attractions, the Keesaragutta Temple is nearby.
Pro tip: If you do visit, remember to go for zorbing (you know, you get into a transparent plastic orb and roll down a hill, or float on water).
Website: Visit their website
Address: Sy. No. 90/A, 111, 112/A, 112B, Main Road, Thumkunta Village, Shameerpet Mandal, Medchal District, Telangana. 500078
Email: [email protected]
Phone: 9502313333 and 9550147777
Golkonda Resort

A short drive from Golkonda Fort (and also from Hyderabad), a corporate outing at Golkonda Resort will prove an awesome experience for your colleagues.
You can enjoy yourselves playing games like tennis, volleyball, ping pong and snookers. Refresh the mind and recharge the batteries courtesy soul-lifting therapies at the spa. Have team activities on the lawns, by the ponds.
And top it off with a splendid dinner at their Jewel of Nizam restaurant while gazing at the serene waters of the Osman Sagar Lake.
Website: Visit their website
Contact page: Visit their contact page (enquiry form)
Address: Sagar Mahal Complex, Gandipet, R R District, Near Osman Sagar Lake, Hyderabad, Telangana – 500075
Email: [email protected]
Phone: 9951497555 and 040 3501 0101
Dream Valley Resorts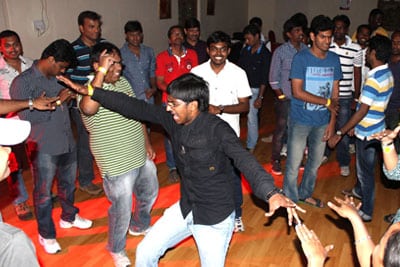 The idea of a resort with a water park may prove a refreshing idea for your team. And it is exactly how Dream Valley Resort was conceived.
You can take part in a number of team building activities, which they will arrange for you. And you can also go for an energetic swim in the well-kept swimming pool, followed by a relaxing lie-down on the lawn.
Oh, and did I mention the water slides?
It is indeed a dream team outing destination in Hyderabad, and an awesome opportunity for your team to disconnect from work and bond over the weekend.
Tip: If the team, or some team members are interested in visiting a temple, the well-known Chilkur Balaji Temple (one of Hyderabad's oldest temples) is nearby.
Website: Visit their website
Address: Bakaram Jagir, Vikarabad Road, before Chilkur X Roads, Hyderabad – 501504
Email: [email protected]
Phone: +91-7036000027 and 040-670 62686
Lock N Escape escape rooms (yep, that's us!)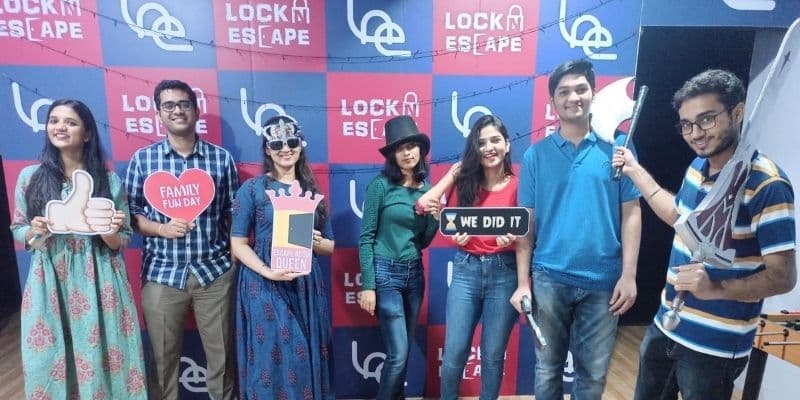 A somewhat different experience than the resorts we've seen so far, and definitely a great place for team outings in Hyderabad.
And this is not mindless self-promotion. Escape rooms are known to be good for team building.
Think about your typical workday. The constant pressure of deadlines looming, arguments with team members about tasks and results, the dread of a bad review and having to redo your work.
And then picture this:
You're leading your team on a mission to recover six Incredible Stones before the Galactic Emperor awakens and uses them to destroy the universe.
You have to work with one another to spot clues, solve puzzles, accomplish tasks and achieve your mission.
You have 60 minutes. Can you do it?
All of which takes place inside our avengers-themed escape room.
And once you're done with the escape games, head over to our on-site Inspire Cafe for mouthwatering food and drinks…and board games.
Now, doesn't that sound like an awesome way to connect with your colleagues, kill workplace tensions, and strengthen the team?
We're one of Hyderabad's unique and offbeat attractions, and a great place for the team to build bonds and get to know each other better…the very essence of team building.
Website: Visit the website homepage
Contact page: Visit the contact page (enquiry form)
Address: 6-3-249/6/1, AZTEC Towers, 3rd floor, Beside Taj Krishna, Road Number 1, Banjara Hills, Hyderabad, Telangana 500034
Email: [email protected]
Phone: 9121030033
Deccan Trails campsite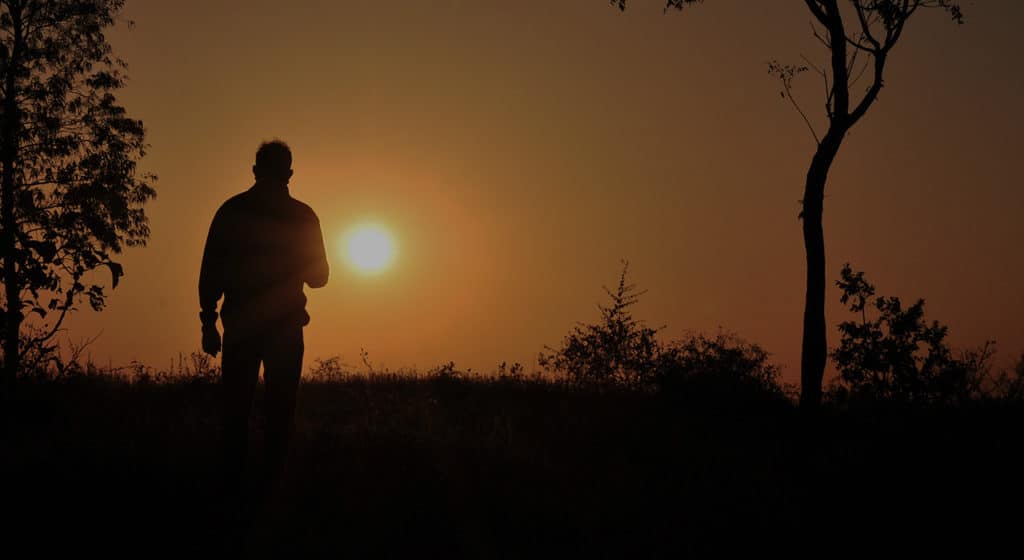 Among the best places for corporate outing in Hyderabad, for the physically active, head to this campsite that spans a hill. A hill in a forest that's full of greenery and the delightful cacophony of the natural world.
They will take you on a more than 5 km, somewhat challenging trek. And then come the adventure sports like rock (wall) climbing and rappelling, Burma bridge, ziplines and so on.
And the stay is in group tents (with modern facilities like attached washroom) that will be a sure draw for anyone that's never stayed in a tent before.
Tip: Talk to your trip manager and see whether they can set up a BBQ for you.
Website: Visit their website
Contact page: Visit their contact page (enquiry form)
Address: Manneguda Village, Gangupally Tanda, Vikarabad, Telangana 501101
Email: [email protected]
Phone: +91 949 068 9747
More team building activities in Hyderabad.
Papyrus Port Resort
Just from the name, what would you guess this resort's main focus to be?
If you guessed an Egyptian theme, you're spot on!
You have a variety of games to choose from…from outdoor games like cricket to indoor ones like snooker. Plus there's the swimming pool where you can get as many laps of exercise as you want!
Address: Bangalore Highway, Mahaboob Nagar District, near 34th Milestone, Thimmapur, Telangana 500014
Phone: 097059 07274
Explore Papyrus Port Resort here.
Narsapur Forest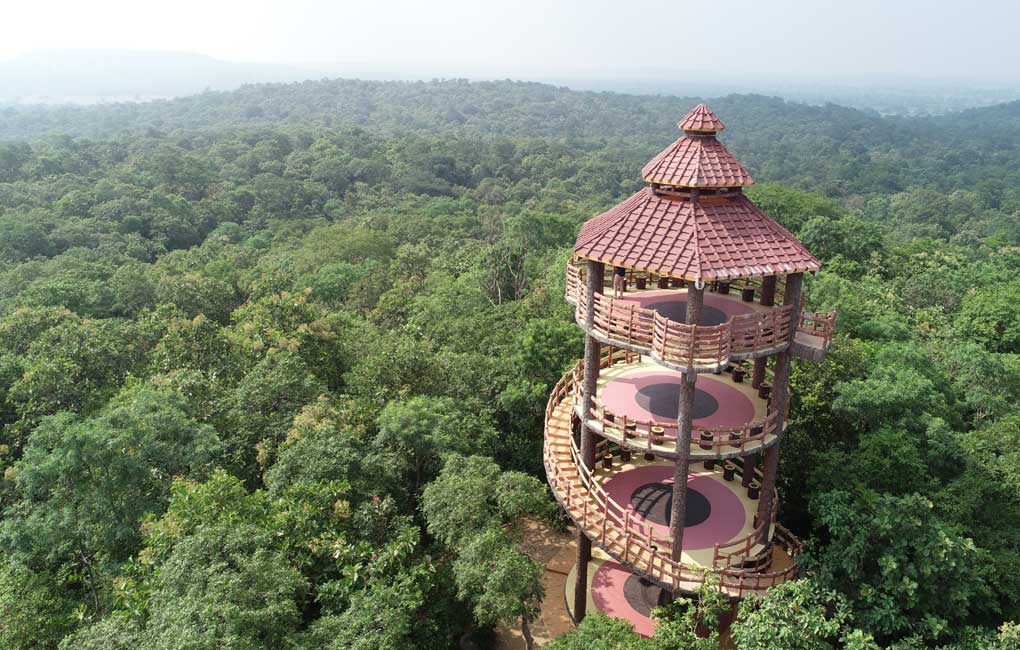 Getting lost in a forest with wildlife should happen in movies only. Not exactly a relaxing experience anyone would look forward to.
Losing yourself amidst the lush greenery of Narsapur Forest, on the other hand, is a great way for office teams to unwind and team build.
There is a watchtower, which is the best place to catch a glimpse of the entire forest from.
It's 20 km from the Outer Ring Road, through the Gandimaisamma exit.
A long trek through the somewhat pristine forest would do wonders for your lungs. Catch glimpses of wildlife like birds and butterflies. Cycling is allowed too, if I am not mistaken.
Tip: As this is a proper forest, you won't find any shops inside. So make sure you take along plenty of snacks and water.
Pragati Resorts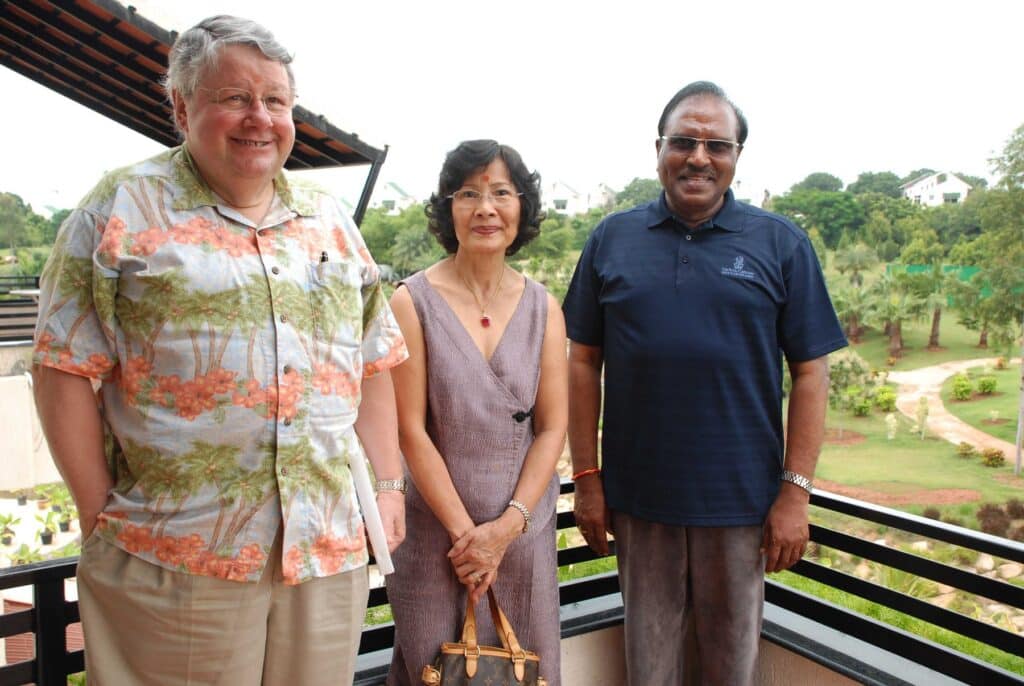 One of the best things about this resort is its over 24 lakh aromatic plants whose fragrance wafts across the resort, which soothes and relieves people.
Among the activities you can take part in are swimming, jogging, and workout and yoga at the fitness centre.
Try out team building games and activities like pick the fruit, key punch and acid walk.
Pro tip: For a truly rejuvenating experience for your team, book the resort's Pushpa Ayurveda therapeutic massages for them. It's great for killing stress.
Website: Visit their website
Contact page: Visit their contact page (enquiry form)
Address: Chilkuru Balaji Temple Road, Proddutur Village, Shankarpally Mandal, Ranga Reddy District, Hyderabad 501203, Telangana, INDIA
Email: [email protected]
Phone: Booking – 040 67337044 / Reception – 9848910056
Pochera Waterfalls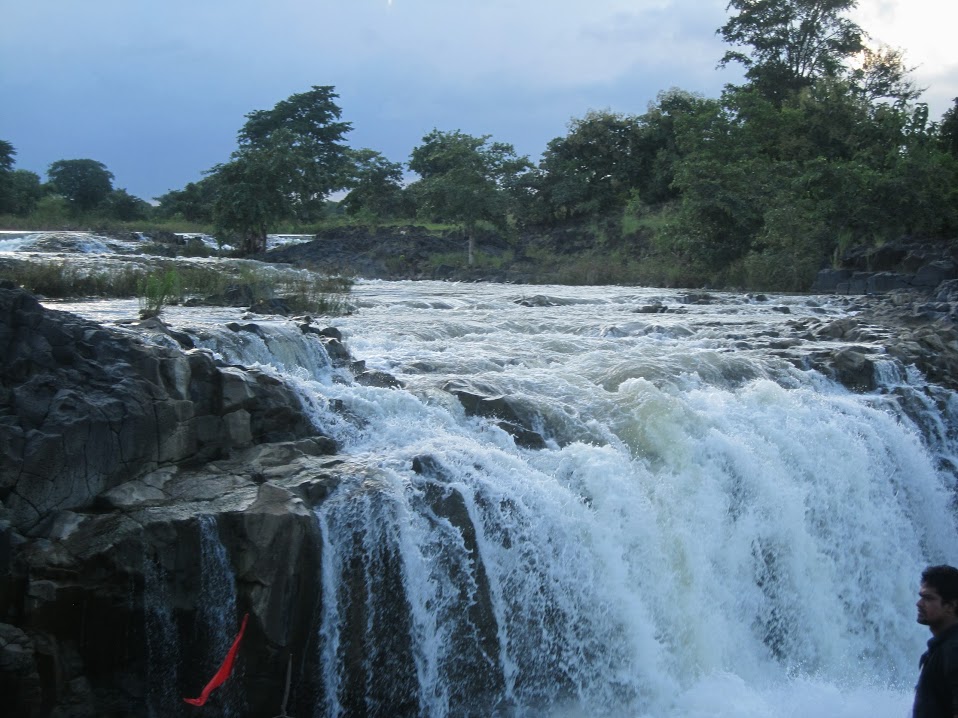 Easily accessible via NH44. A beautiful waterfall and great for a corporate day outing in Hyderabad.
Nature lovers will find this place fascinating.
Pro tip: Be careful to avoid slipping on the rocks. Also, watch out for monkeys; keep your belongings safe.
Address: 89VP+4Q8, Adilabad, Telangana 504323
Explore Pochera Waterfalls here.
Team outing and team building in Hyderabad – a final word
As you can see, Hyderabad has all kinds of fascinating places where office team can kill stress and rejuvenate themselves…whether it is over a day trip, a weekend tour, or a longer outing.
Which of these do you plan on selecting for your next team outing?
You can also look at some weekend getaways near Hyderabad for inspiration, especially if you head a very small team, and everyone knows everyone else intimately.
Finally, if you found this post useful, bookmark Hyderabad's best special events and activities blog, to easily access all our future content!
Featured image by Bob Dmyt from Pixabay.