Heading to Hyderabad and unsure of how to spend your free time there? 
Or do you live in town and are looking for new hang out spots with friends? 
We've got you! 
We've put together a list of 15 places to hang out in the City of Pearls. It has some of the best attractions in the city – not just the usual tourist spots but venues at which you can participate in lots of different activities with your family and friends. 
So let's get stuck in! Here are our top 15 places to hang out in Hyderabad.
To explore places to go with kids, here is our carefully curated article, entertaining both you and your kid!
1. The Inspire Cafe at Lock N Escape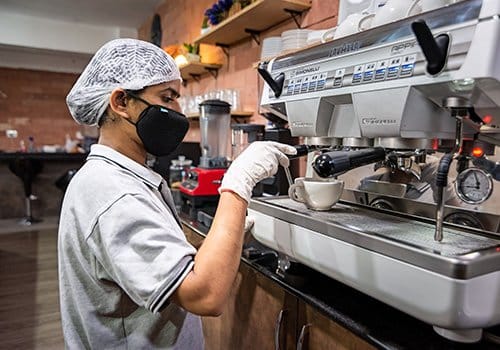 Young India's favorite pastime is cafe-hopping, and we've got a new cafe for you to hop to! The Inspire Cafe at LockNEscape is the latest 'It' destination of the city.
Located at Banjara Hills, the cafe has an international menu with all your favorites – from savoury delicacies like pizza, vegetable au gratin, to desserts like cookie cakes and brownies, and even beverages like cardamom cappuccinos and  hot chocolate. YUM. 

The venue is also famous for its escape room? It's a game in which you have to find your way out of a safe and supervised locked room, by solving puzzles and playing games.  
LockNEscape does both physical and virtual games, and even live streams. Each game is a new experience, with different themes and immersive designs. They also have a great selection of board games, magazines, books, and foosball. 
2. Ramoji Film City
This famous film-studio-slash-theme-park was established in 1991. Spread over a staggering 2500 acres, the studio can accommodate 50 film units at any one time! According to the Guinness Book of World Records, it's the largest film studio complex in the world.
Its main attraction is its collection of preserved film sets, and you can go visit your favorites. These include Chennai Express, Sooryavansham, and even Baahubali! You can also watch live performances (like the Wild West stunt show), carnival parades, and participate in movie-related games and activities. 
And just in case any of your friends have siblings, niblings or children that want to come along, there's also a kid's park called Fundastan. 
3. Jala Vihar

Located on the famous Necklace Road, Jalavihar, this is an entertainment park with – you guessed it – water-themed rides and activities! These include River Ride, Tilt Bucket, Mushroom Umbrella, Family Slide, Float Slide, and Pendulum. 
There are also other rides across the park, including a super cute mini train ride, Super-Jet, Battery bikes, Battery cars (to ram into each other in a safe but fun way!), Air hockey, Bungy Trampoline and more. 
And if you need more fun, there's a party zone, and an amphitheater for various live shows. It's the perfect way to have a blast with your friends on your day off. 
 4. Snow World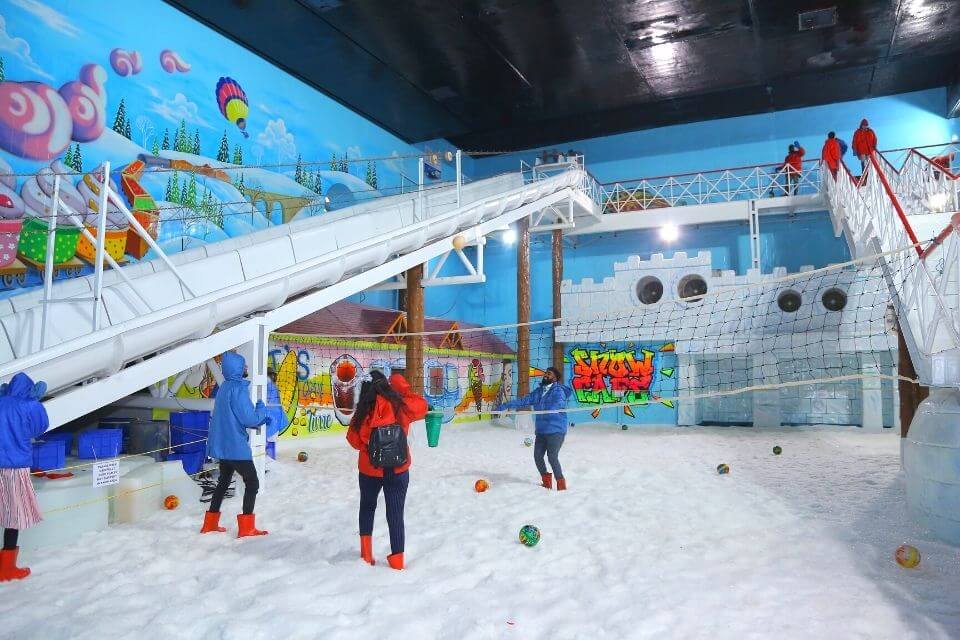 Want to hang out at the first ever snow themed park in India? Head to Snow World! It's spread over an enormous 17,000 square feet at the Lower Tank Bund Road – so make sure to wear your most comfortable shoes!
The snow, we hear, is made up of mineral water! It lets you play sports we almost never get to play in India, except in the hill-stations – like ice skating, ice boarding, snow slides and toboggan rides. All the fun of Switzerland at an affordable rate!
We also love the CryoZone, which means, literally, the 'frozen zone'. It's an exhibition of a natural snowy landscape with igloos, evergreen trees and even model polar bears and penguins!
What better place to chill at with your friends than this?!
5. District Gravity Adventure Park, Hyderabad
Have an especially active friend group that loves a challenge? Take them to this theme park! 
It specializes in activities such as rappelling, wall climbing, net climbing and a rope course with 33 separate tasks (!). There are also more fun games such as bungee run and archery. 
6. Mount Opera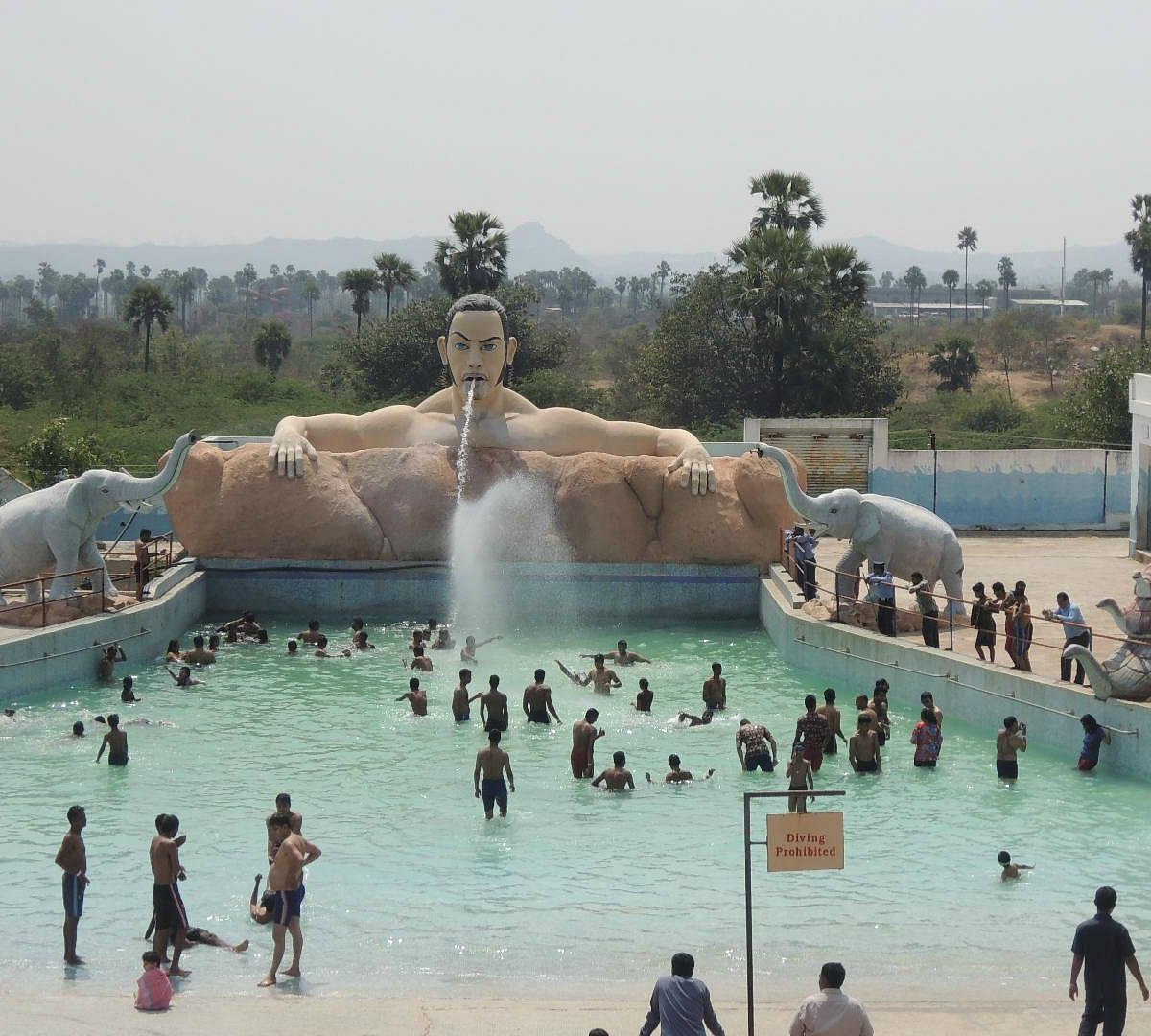 And rounding off our collection of theme parks is Mount Opera. Located on a hilltop near the Hyderabad-Vijayawada National Highway, it has been chosen as a special tourism unit by the state's Tourism Department. 
The park has both water rides and land rides. You can also go boating, and practice your grooves at the rain dance, or the discotheque!
7. Powered Paragliding
This activity is definitely not for the faint-hearted. Want to soar along the skies for an incomparable, panoramic view of the City of Pearls? Head to Kondapochamma Reservoir in Sidipet with the most adventurous friends group you've got and book a paragliding session! 
An expert will provide all the equipment and guide you for a safe flight that can last up to 20 minutes and at a height of 700 to 1500 (!) feet , depending on which package you choose. 
We'd advise you to arrive at least 15 minutes before the scheduled time for a safety briefing.
8. Birla Planetarium

Hyderabad is also home to places you can gain a lot of knowledge from. One of  our favorite such places to visit with our friends is in the heart of the city –  the domed Birla Planetarium.
The planetarium is a place you can learn more about, well, planets – both our own and those that we know about all across the universe. Our favourite feature is the Sky Show. Remember the childish wonder of looking at the stars and trying to visualize how vast outer space is? The center helps to bring those thoughts alive. 
It has many other sections as well, like the Interactive Science Center, the Archaeology Center and the Nirmala Birla Art Gallery and Dinosaurium. 
9. Salar Jung Museum
This famous museum, situated on the banks of the Musi river, has a  vast collection of 43000 art objects, 9000 manuscripts and 47000 printed books spread across 38 galleries! It was originally a private collection of the Salar Jung noble family and was donated to the country of India in 1951. To this day, it remains one of the largest museums in the world.
The collection includes a huge array of sculptures, paintings, carvings, textiles, manuscripts, ceramics, metallic artifacts, carpets, clocks, and furniture from Japan, China, Burma, Nepal, India, Persia, Egypt, Europe, and North America.
Can you imagine taking a walk with your friends through these halls, revisiting the layers and layers of history they contain? 
10. Taj Falaknuma Palace
This historic palace has housed Nawabs and Nizams, and is more than a century old. It's made of marble and has more than 200m rooms, along with a library, chandeliers, and beautiful imposing staircases.
The palace also has a collection of jade articles and rare paintings, manuscripts, books, furniture and even statues. Although it's now a luxury hotel managed by the Taj Group, it has been preserved in remarkable conditions and is well worth a visit. 
Of course, you and your friends can choose to unwind with the hotel's various restaurants, spas and other luxury offerings as well!
11. Nehru Zoo Park

This is the largest zoo in India. It was opened in 1963 and is located near Mir Alam Tank. It's home to around 1,500 species of birds, animals and reptiles. These include the Indian rhino, the Asiatic lion, the Bengal tiger, panther, gaur, Indian elephant, slender loris, python, deer and antelopes. 
You and your friends can learn more about the creatures that live here in the history museum – and it's also a great place for a picnic!
For the more adventurous of you, there are tours like the Bear Safari, Tiger Safari, Lion Safari, and Butterfly Safari.
12. NTR Gardens

Feeling like a leisurely stroll? How about waltzing over to the NTR Gardens right in the heart of the city? The lush green space also has facilities for boating, a souvenir complex, a visitors train, restaurants and a waterfall.
We'd definitely go for the train ride through the complex. It's the ideal way to spend a relaxed weekend with friends after a hectic work week.
13. Botanical Gardens

Peaceful greenery filled with dozens of species of plants, such as bamboos, palm trees, fruit trees, medicinal and ornamental plants, timber trees, and even aquatic plants – what more relaxed way is there to spend some time with your friends? 
Situated near Madhapur, the Botanical Gardens were developed by the Forest Department. It has grown from 5 sectors to  19 and is a very popular spot for spending some time amongst the beauty of nature.
14. Durgam Cheruvu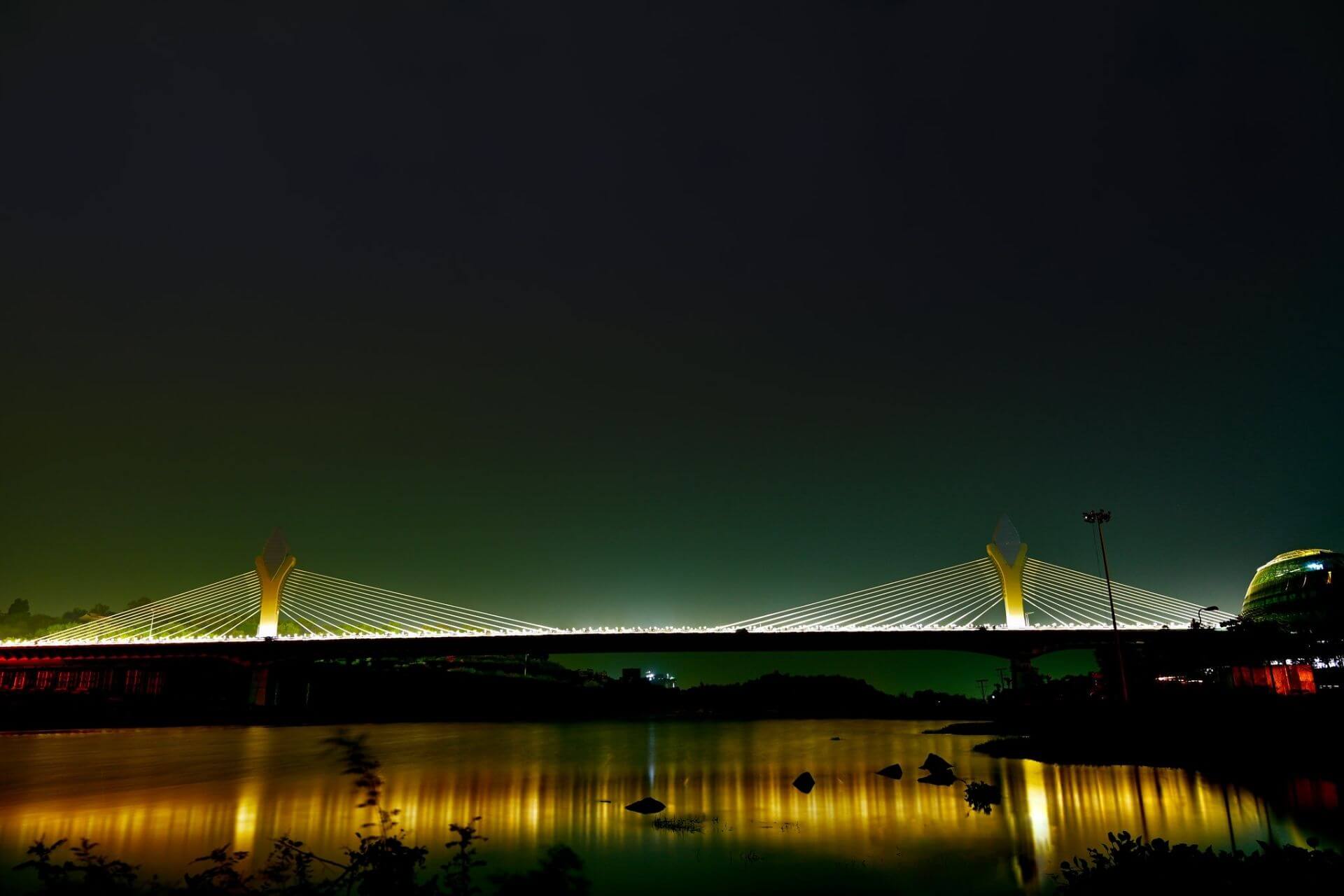 And a last outdoor haunt for you and your friends is the Durgam Cheruvu lake. It's tucked away in a quiet corner of the countryside, surrounded by rocks which are said to be 2500 million years old! It also has a vast cable bridge spanning its breadth.
You can go pedal boating, trekking or even camping. And if you feel peckish, there are eateries by the side of the lake.
15. Laad Bazaar
And time to end with some shopping! Why not head to Laad Bazaar, near Hyderabad's most recognisable landmark, the Charminar? The bustling old market place is one of the city's oldest and busiest, claiming to have existed from the time of the first Nizams.
The bazaar is especially well-known for its jewelry shops, such as of the famous Hyderabadi pearls, and sets of semi-precious stones. Clothes of rich zari and embroidery work are also plentiful. 
You could even buy each other gifts of the market's trademark bangles made of lacquer. In fact, the word 'Laad' means 'lacquer'. 
---
And that's our list of 15 nice places to hang out with friends in Hyderabad! Whatever your friends are fond of – from adventure sports like paragliding or climbing, to more relaxed strolls amongst nature, to shopping and cafe- hopping – Hyderabad has an option for you. 
 Of course, we recommend checking out The Inspire Cafe at LockNEscape for a fun and relaxed start to your hang-outs! From trying yummy dishes to trying your hand at some of the games on offer – you and your friends are sure to have a great time. 
What are you waiting for? Head to the Inspire Cafe now!