Navratri, or the nine sacred days of worshipping Goddess Durga, is one of India's most awaited and vibrant celebrations. It's a time for festivity, family, and community bonding. Children eagerly await the celebrations because of the long break from school. So, as parents, we must spend quality time with our kids and teach them the significance of Navratri. If you're looking for the best activities for kids and families in Hyderabad this Navratri, we've curated the top things to do this holiday season.
Top 6 Family-Friendly Activities in Hyderabad During Navratri
From travelling back in time at the historic Golkonda Fort to exploring the street food around Charminar and reliving the past in Salarjung Museum to experiencing heart-thumping adventures at Lock N Escape, we have you covered.
Enjoy a Thrilling Escape Room Experience at Lock N Escape
Escape rooms are one of the most fascinating team-building activities globally. Not only do they teleport players to a world of fantasy, but they also cultivate teamwork, logical thinking, and patience. Treat your kids to a thrilling experience this Navratri at Lock N Escape, India's only 80-minute escape room adventure.
Get ready for an immersive experience that will leave them with bated breath and wanting for more. Choose from our wide gaming lobby across genres like action-adventure, mystery, thrillers, and more. Book your slots today and drop in with friends and family for an unforgettable experience.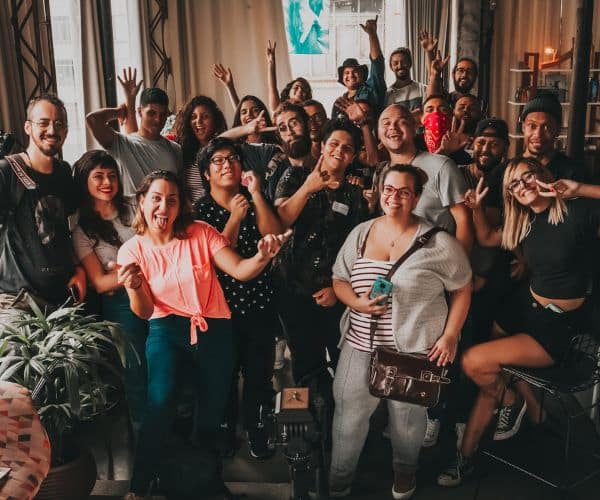 Take the Kids out to Smaaash Amusement Centre
Take the kids on a fun day out to Smaaash this Navratri. With two locations in Inorbit Mall and Forum Mall, Smaaash is one of Hyderabad's most popular amusement centres. Offering a ton of exciting activities like bowling, arcade gaming, and VR games, this indoor venue has a long list of entertainment options for kids and adults.
And if you're tired from all the fun and games, try the vegetarian options at the in-house dining facility. The restaurant offers mouth-watering delicacies and finger foods that will bump up energy levels instantly. Go through the menu and order your favourite pizzas, play bites, or mains. We promise you will be spoilt for choice!
Relive History at the Salarjung Museum
Museums offer an exciting insight into the bygone era. Hyderabad's Salarjung Museum is one of the city's most prominent landmarks, and it teleports visitors to ancient India. Some of the historic artefacts here date back to the first century. Visitors are greeted by eclectic treasures from Europe, Asia, and other parts of the world.
Located on the banks of the Musi River, Salar Jung Museum is one of Hyderabad's prime attractions. Go for a photo walk and relive a part of Indian history. Salar Jung is the third-biggest Indian museum and home to national treasures like the biggest one-person antique collection.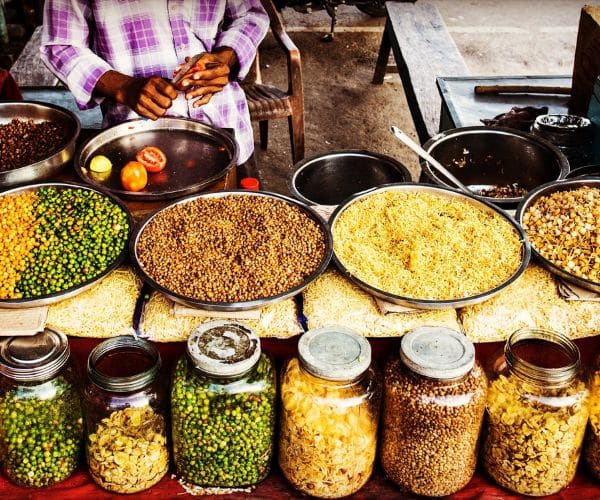 Experience the Culinary Excellence Surrounding Charminar
A day out in Hyderabad is incomplete without a street food tour. The shops around Charminar are as famous as the monument, and the streets are lined with vendors busy preparing scrumptious fares. From veg biryani and Hyderabadi khatti dal to mirchi ka salan and Bidari parathas, you can't escape the mouth-watering aroma emanating from the local eateries.
Start your day by exploring the historic towers of the Charminar, followed by a tour of the local restaurants and eateries. The best time to visit is during the morning and late evening when the temperature is low. So, skip the aesthetics and take a food tour with friends and family. If you're a foodie, we strongly recommend visiting Charminar during Navratri.
Travel Back in Time at Golkonda Fort
Golkonda Fort is one of Hyderabad's premium attractions and a tourist hotspot on the weekend. If you're in Hyderabad during Navratri, we suggest adding a fort visit to your itinerary. Built during the reign of the Kakatiya Dynasty, Golkonda Fort is built on a granite hill and is an architectural marvel that you must visit.
The fort was strategically built to defend empires of the era, and its historical significance is neatly described on the walls. If you are visiting with family and kids, hire a tour guide for a detailed history lesson. The best time to visit Golkonda Fort during summer is at dusk. Don't forget to watch the evening light show when you're there.
Explore the Wonders of Ramoji Film City
A trip to Ramoji Film City is the perfect family activity if you're looking for fun ways to spend quality time with your loved ones. The film studio holds the record for being the largest of its kind in the world and is spread across 1666 acres. Set up by veteran media entrepreneur and businessman Ramoji Rao, the studio is located 28 km from the city.
Amenities include Movie Magic Park, Kids Park, Wings Bird Park, Sahas Adventure Land, live shows, shopping centres, restaurants, and more. To plan your itinerary better, get a map listing all the attractions and the show timings to help you plan your day better. Professional tours generally start at 9 a.m., and tickets can be bought online or on-site.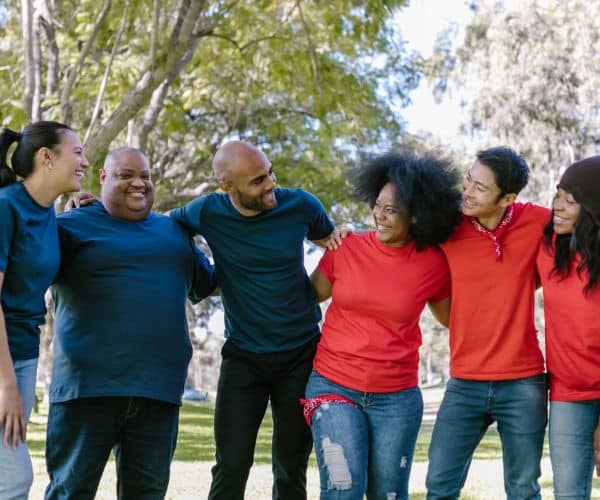 Get Ready to Spend an Amazing Time with Family and Kids this Navratri
There you have it! Our top picks for family-friendly activities in Hyderabad during Navratri. We recommend that you explore a few of these options this Navratri. If you need help planning the weekend itinerary, we have your back. Start your weekend with a Charminar food tour followed by an exciting escape room session at Lock N Escape. End your day admiring the beautiful sunset from Golkonda Fort. You can carry on with the festive spirit with a trip to Ramoji Film City the next day. Now, that sounds like the perfect way to celebrate Navratri!