Tired of the usual birthday celebrations and seeking something out-of-the-box? Juggling the daunting tasks of picking a venue, deciding the menu, and creating a fun-filled event can get a bit overwhelming.
But hold on, before the stress kicks in, we've got your back!
As Hyderabad's most-voted escape room, we have hosted several birthdays and picked up a thing or two about party planning along the way.
Dive into our blog post for easy-to-follow and practical tips on how to plan an awesome birthday party in Hyderabad!
Set the date and time
This is perhaps the most crucial step in birthday party planning, as once your date and time are set, you can start looking for venues (if you opt to have the celebration at a venue), plan activities, start with the guest list and so on.
Setting the date
The date you choose can greatly influence the turnout, and thus, it's essential to pick a day and time when the majority of your guests can attend.
Typically, birthday parties are hosted over the weekend, given that it's convenient for most people.
But if you're looking to rent a venue, you can consider a weekday celebration. Many venues offer discounted rates mid-week, making it possible for you to get more bang for your buck.
Of course, before you lock in the date, confirm the availability of the birthday person.
If that person happens to be your partner, make sure to check out the best Hyderabad venues to host your partner's birthday.
Picking the starting time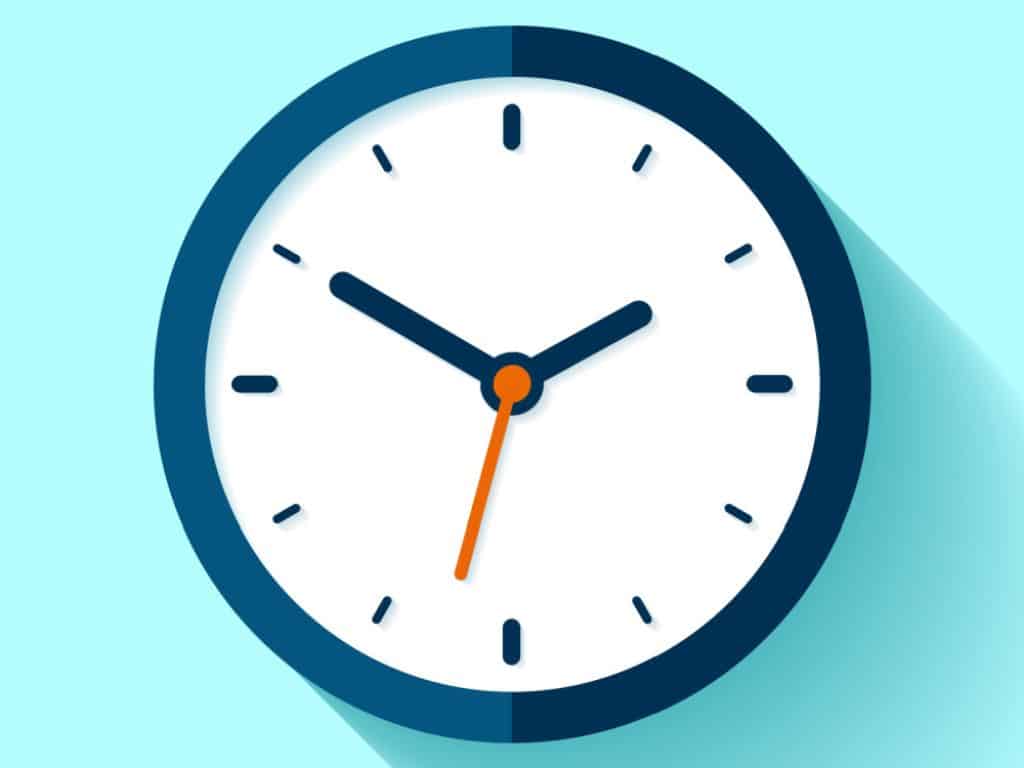 The perfect party time hinges on the type of party you have in mind and the age of the guest of honour.
For children's parties, mid-day timings work well as they align with the little ones' routines, steering clear of nap times and bedtimes.
Adult parties, on the other hand, are often evening events. However, the flexibility with adult parties can allow for fun variations such as a Sunday brunch or an afternoon sporting event.
Decide the time early in your planning process, as it will influence other choices, such as food, activities, and even venue selection.
Make up the guest list
Making the guest list is key to hosting a successful birthday party in Hyderabad, as so many things – ranging from the food to the activities – will depend on how many guests you're expecting and their likes and dislikes.
Start by listing all the people you'd like to invite, keeping in mind to include those who the birthday person would definitely want at their celebration.
Your guest list will give you an idea of the venue size required and how you plan the space for everyone to relax and enjoy.
The guest list will also prove crucial in estimating how much food and drinks you'll need to budget for.
Making the guest list in advance not only ensures that everyone who matters will be invited but also gives you an idea about venue size, food and drinks, and also about the games and activities you need to plan.
Want to make it a surprise? Check out the top Hyderabad options for surprise birthdays!
Choose a theme
A theme isn't mandatory, but choosing one will definitely spice things up for your birthday event in Hyderabad. An impressive theme will personalise the party and ensure the pictures and reels REALLY stand out on Instagram, besides making it an unforgettable experience.
From popular trends like Cowboy/Cowgirl, Jungle and Disco to personal favourites centred around hobbies or beloved series like Marvel or Game of Thrones – the possibilities are endless. The chosen theme will set the tone for the event and help you synchronise various elements, such as venue, food, and decorations.
You can also consider a party style that matches your theme.
If a birthday brunch or dinner is on your mind, why not give it a twist by asking your guests to dress up as celebrities? Alternatively, for a laidback celebration, a garden party complemented by a few food trucks can be just the ticket.
And do remember that the ideal birthday party theme is one that ensures you enjoy a memorable time with your favourite people.
Set the budget
Among the birthday party planning aspects that we have discussed till now – setting the date & time, making up the guest list and choosing the theme – nothing is directly billable.
But whatever comes next – choosing the venue, determining the menu and so on – you will have to pay for.
And that's why setting and planning the budget is what you should do now, to make sure you keep the event plans financially feasible.
How to set the budget
Start by setting priorities. Is it crucial for you to splurge on thematic decorations and live entertainment, or is the focus more on gourmet food and drinks? What does the birthday person prefer? 
This will help you decide trade-offs between different party elements later on.
With the priorities settled, divide your budget among elements like venue hire, catering, drinks, entertainment, decorations, and the birthday cake. Maintain a spreadsheet to compare various options.
Pick the venue
With the guest list and budget decided, it's time to pick the perfect venue to celebrate the big day.
Why consider renting a venue? Why not just have the event at home?
Well, it takes the party a notch higher.
From trendy restaurants to grand event spaces or a Hyderabad escape room – a dedicated event space elevates the occasion, freeing you from the cycle of playing the perfect host and helping you to soak in the celebration.
What to consider when picking the venue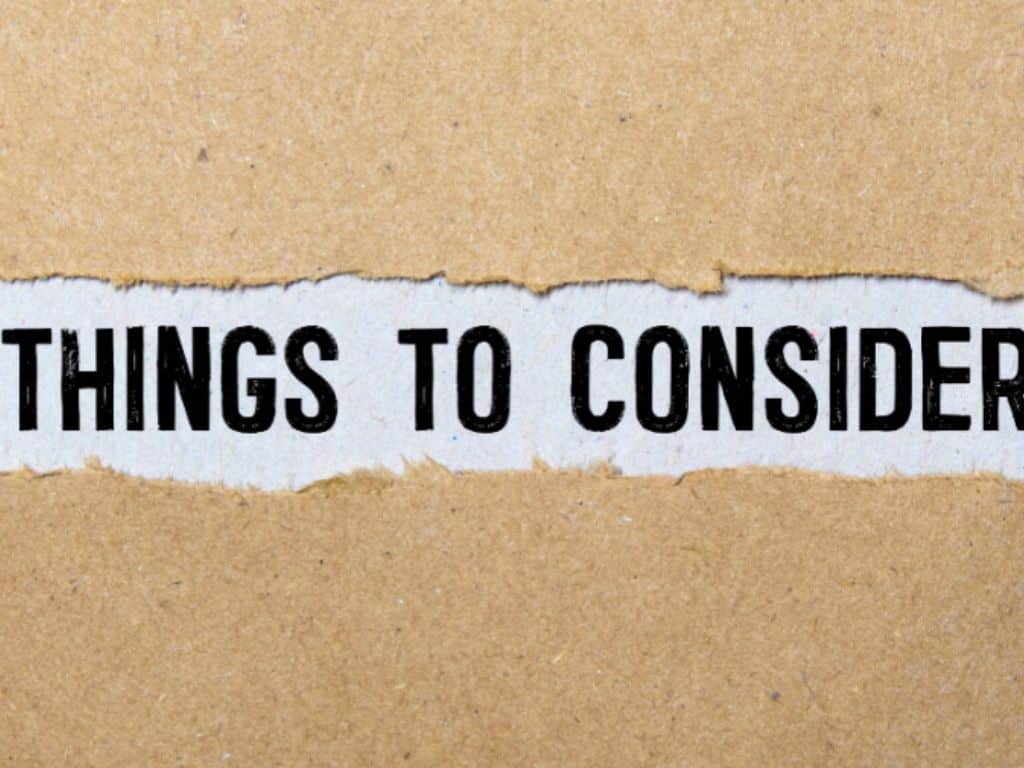 Are you thinking of an intimate gathering or a grand shindig? Casual or formal? The venue needs to align with your vision.
The key parameters you've decided on – budget, date, guest count, theme, and party style – will also guide you.
Pay attention to the location; it should be conveniently reachable, as a difficult commute can dampen the party mood.
You should also keep practical aspects like parking and accessibility in mind.
Finally, securing the desired venue might require an advance deposit, so include that in your budget calculations.
Celebrating with friends? Here are the best places in Hyderabad to celebrate birthday with friends.
Tip: Don't just pick one venue and go with it. Pick 3-4 venues, and check what kind of packages they offer. And when we say "packages", we aren't talking about the rental only, but also what kind of services they'll provide, which parts of the party will be your responsibility, whether they disallow anything and so on.
Plan the activities and entertainment
An unforgettable party is not just about great food and a beautiful venue; it's about the fun that keeps everyone's spirits high! So plan a range of activities and games to amp up the excitement.
First of all, there's music. Hire a live band or a DJ, or simply get a portable speaker system with a well-curated playlist.
Next, consider activities like a thrilling outdoor adventure, a karaoke session, an engaging escape room, or even an intriguing murder mystery game. These can keep your guests engrossed from the start till the end.
Want to step up the fun quotient? Consider hiring a professional entertainer, a mixologist, or a photographer to capture those candid moments of joy. A photographer will ensure that professionally shot photos capture the most special moments of the event.
Bonus tip: Create a picture-perfect spot with props and decorations, and disposable cameras. This will add an extra dose of fun and allow everyone to showcase their creative side.
Very important: Decide on the menu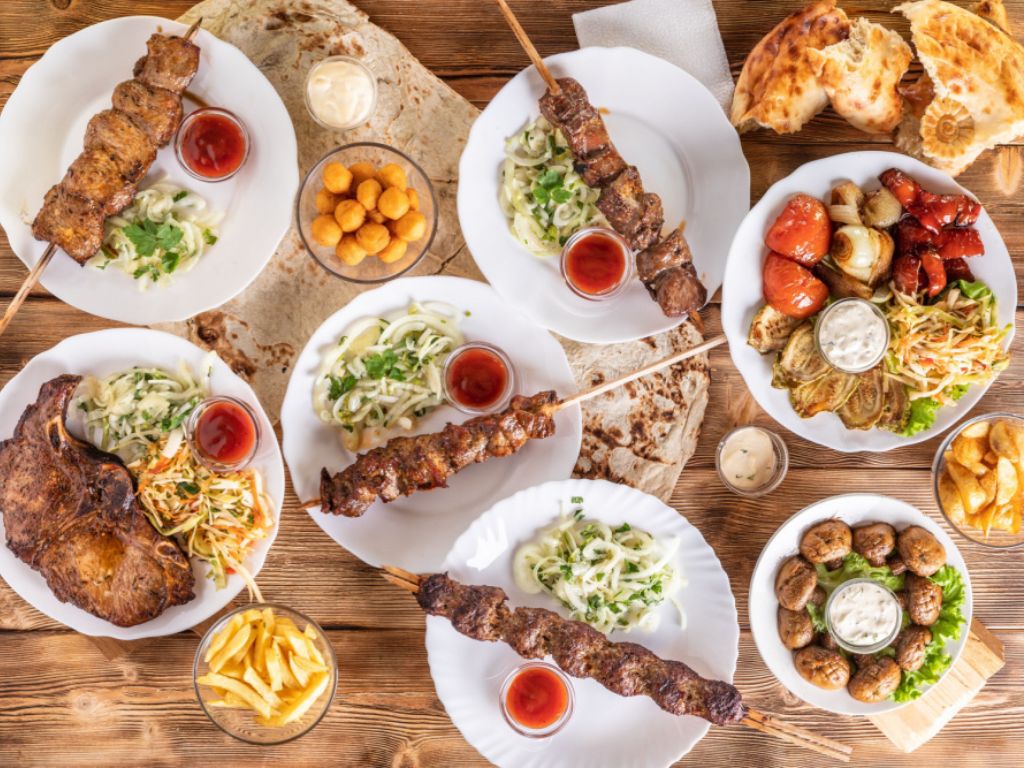 Food and beverages make up a significant part of any event's appeal, and your birthday party in Hyderabad is no exception.
Whether you're planning a casual party at home or an elegant dinner, the food should resonate with the theme and style of the party.
For instance, for a cocktail party, finger foods that can be easily enjoyed while standing or seated are a perfect choice.
On the other hand, a sit-down dinner calls for a full-course menu or perhaps a buffet. Weigh the pros and cons of each before making your final call.
If you are working with a caterer, clearly convey the party theme, location, and the number of guests to get menu suggestions that fit the bill.
The birthday cake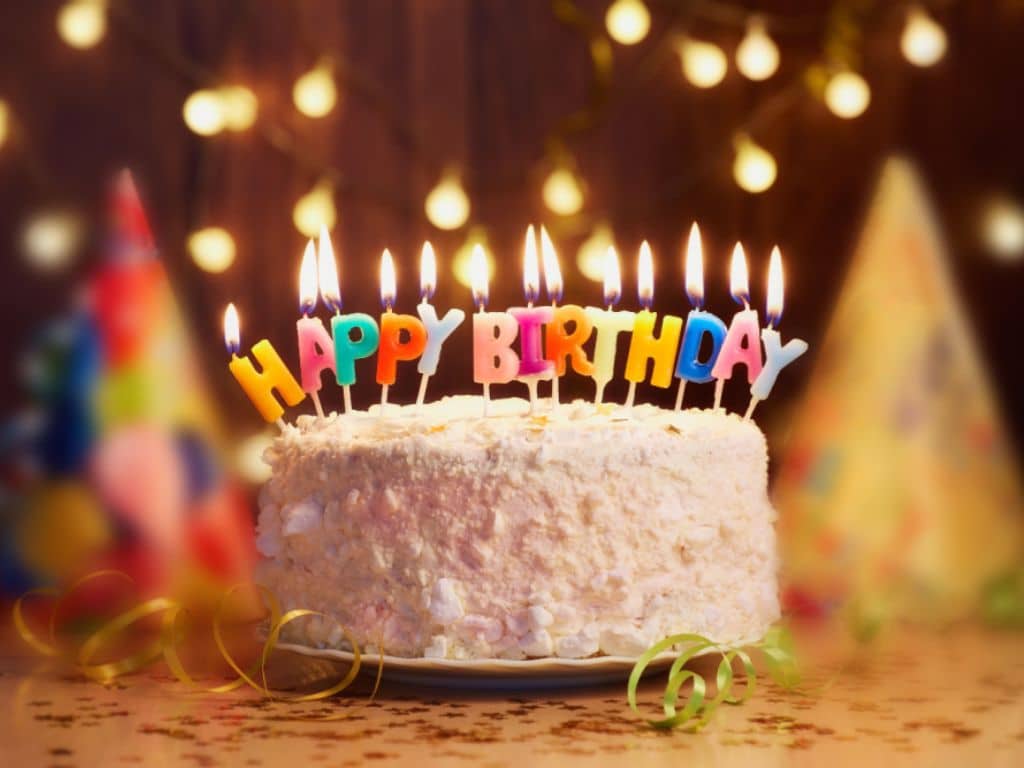 No birthday party is complete without the age-old tradition of blowing out candles on a cake while surrounded by loved ones singing 'Happy Birthday'.
Making your own cake adds a touch of personalisation. You can play around with colours, shapes, and images that reflect your personality or party theme.
But if baking isn't your thing, there's no need to fret. Just ask your favourite bakery to come to the rescue!
And if you aren't into a traditional birthday cake, go for cupcakes, your favourite pie, or a tart.
FYI: Our on-site Inspire Cafe bakes cakes AND pastries and has both takeaway and home delivery options!
Draw up a plan for the day
Now that the main parts of your birthday party are decided, it's time to make a plan for the day.
Start by noting down when the party will start, when you'll serve the food, when the games or fun activities will take place, and when it's time for the cake.
A clear plan like this will help you stay relaxed.
You'll know what needs to happen and when, and if something doesn't go to plan, you'll be ready to handle it.
Send out the invitations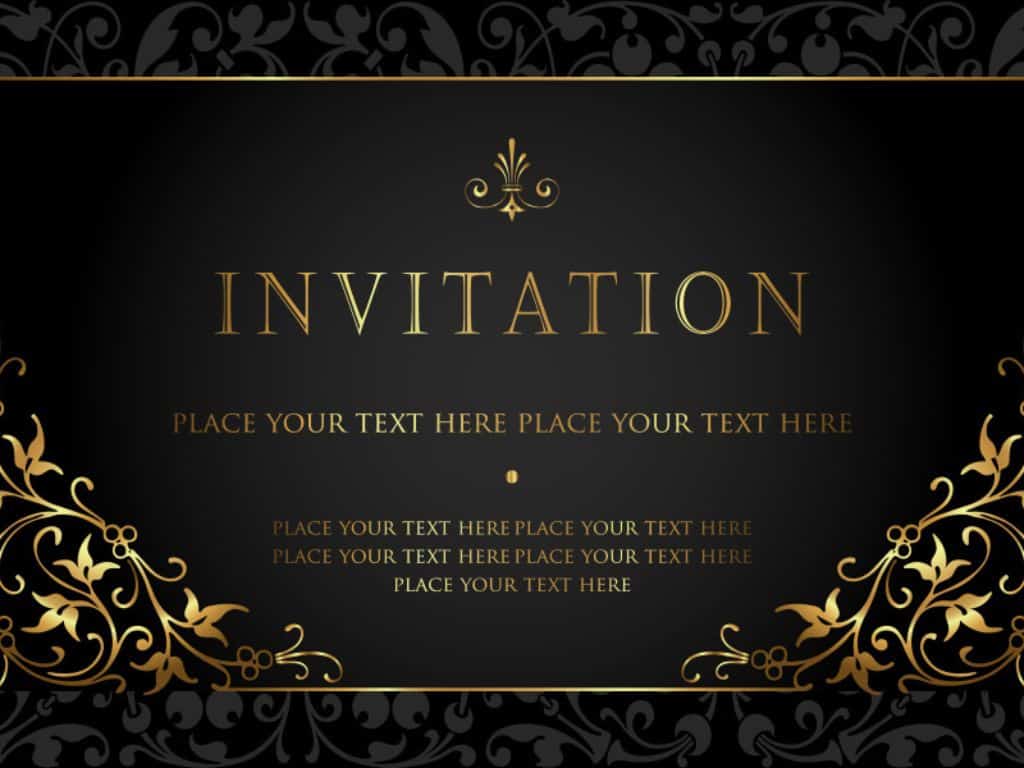 The stage is set for your Hyderabad birthday party – the venue, theme, decorations, and entertainment are all ready.
It's now time to announce your grand celebration.
Customise the invitations to match your party's vibe to make your guests feel the excitement. You can go through our blog on birthday party invitations for more ideas.
Online design tools like Canva or Pixelied can help you with this.
Ensure you include all the critical details – date, time, location, RSVP deadline, and your contact info.
Also include any details like dress code, BYOB, etc.
Pro tip: Make sure you send out the invitations at least a month in advance so everyone has time to adjust their calendars for the event.
Does it still sound too complicated? You could leave the planning to Hyderabad's best birthday organizers…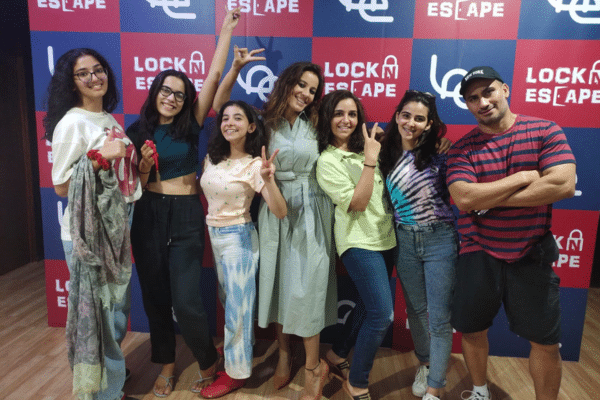 We've laid out the steps for planning an amazing birthday party in Hyderabad, but perhaps you're still feeling a little overwhelmed, or maybe your schedule is already too jampacked to set time aside to plan the thing.
Here's our advice – allow us to take the stress of planning the party out of your hands!
At Lock N Escape, we've mastered the art of throwing epic birthday parties.
Our signature offering is our immersive escape rooms, where your guests get to participate in a thrilling adventure – it's a fun experience that'll keep everyone buzzing for years to come!
Our birthday party packages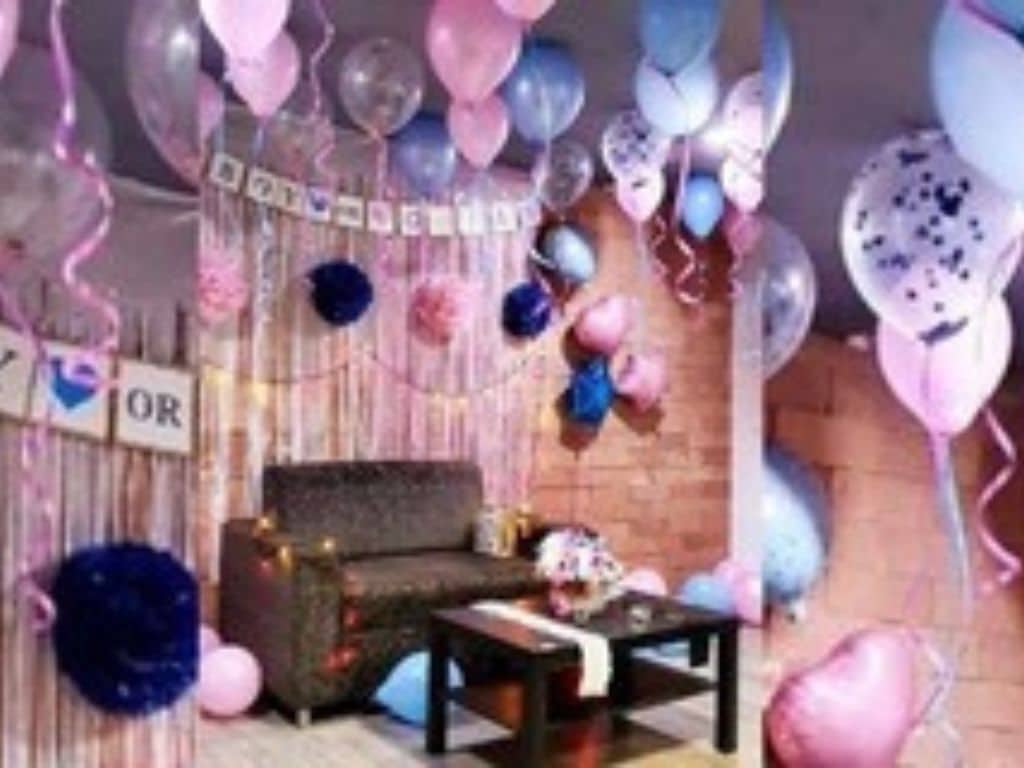 We have a range of exclusive birthday party packages tailored to suit your needs. Our Silver, Gold, and Platinum offerings cater to different group sizes, and they all include not just the escape room experience but also a delightful array of food and decor options.
Want to serve up a mix of Indian Street Food, Continental and Indo-Chinese? Or perhaps you're looking for a specific decor theme? We've got you covered.
Post-game fun @ The Inspire Cafe!
Our on-site Inspire Cafe serves as the perfect spot to unwind post-escape game.
Here, your guests can savour a spread of delicious snacks and, of course, the centrepiece of any birthday event – a delectable birthday cake.
There's also a bunch of board games to keep the excitement going!
Prepare for the party of a lifetime at the best birthday venue in Hyderabad!
Ready for an awesome birthday celebration?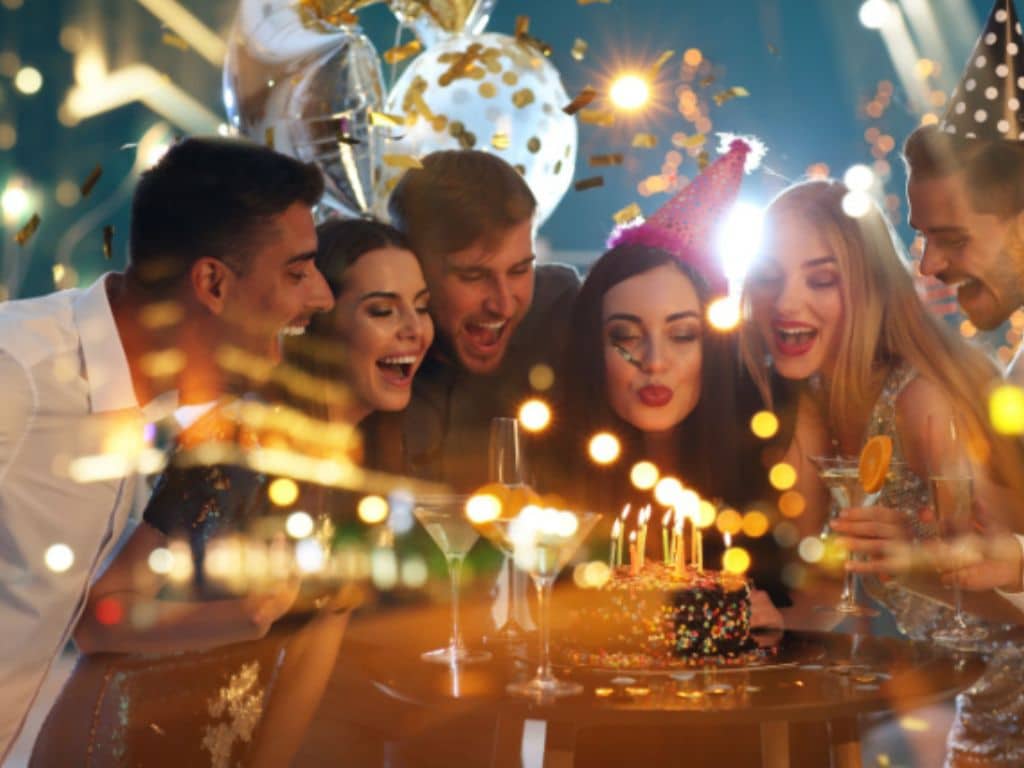 By now, you should have a clearer understanding of how to plan a birthday party in Hyderabad.
From picking a theme, setting the date, sending out the invites and organising the games and activities – we have taken you through every step of the process.
However, if you still find it daunting or if you simply want to add an unforgettable twist to the party, reach out to Lock N Escape, Hyderabad's best-loved birthday venue, and let us take care of all the hassle for you.