Introduction
Hey there, party planner! Welcome to Lock N Escape, Hyderabad. Hyderabad, renowned for its rich cultural heritage, is not just the city of pearls any more. It's quickly making a name for itself in the art of celebrating, and I mean celebrating in style. Dive into this guide to uncover some of the finest decoration ideas for an unforgettable birthday event. And here's the kicker: Hyderabad's birthday celebrations are more than just events; they're grand spectacles! 
This blog discusses many birthday decoration ideas, so you're always aware of concepts to make your birthday phenomenal.
Background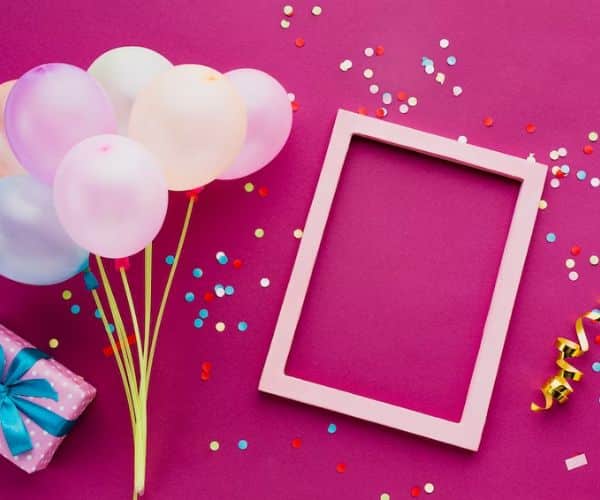 Image by Freepik [Image by <a href="https://www.freepik.com/free-photo/top-view-decoration-with-balloons-frame_5614518.htm">Freepik</a>]
Birthday decorations in Hyderabad have come a long way. They have evolved, merged with traditions, and now? They're an art form on their own.
Banjara Hills, the crown jewel of Hyderabad, isn't just about posh houses and scenic views any more. It has become the life and soul of festive gatherings. And guess what? Its booming decoration services have become the talk of the town! (or should I say city?)
Choosing the Right Birthday Decoration in Hyderabad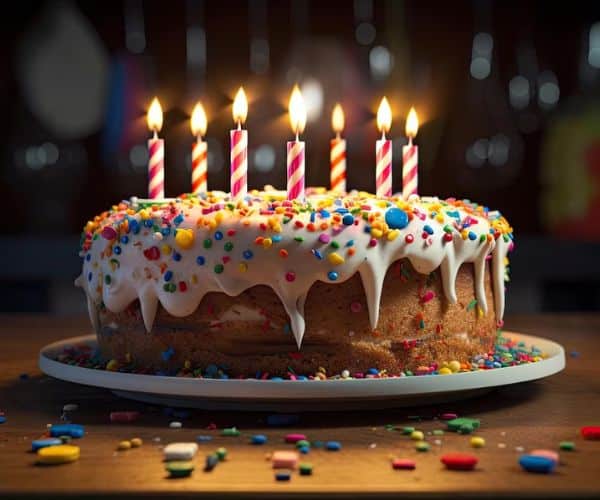 When hosting a memorable birthday event in Hyderabad, focusing on getting the decoration right is important. From the basic "Happy Birthday" essentials to the elaborate Banjara Hills specials, here's a detailed guide to make sure you nail it:
The Essential 'Happy Birthday' Touch
Every birthday party decoration starts with the iconic "Happy Birthday" sign. It's akin to the cherry on the cake: essential and iconic.
Tip: Always ensure you add "Happy Birthday" prominently. Make it the centrepiece, whether it's a banner, foil balloon, or light-up sign.
Birthday Foil Balloons and Surprises
Elevate your party's energy with shimmering foil balloons that proudly proclaim, "It's my birthday!"
The joy is in the details. Adding birthday surprises, like unique balloon shapes, hidden gifts, or even a surprise guest, can turn a good party into a great one.
Hyderabad's Unique Touch – Banjara Hills Specials
Banjara Hills is the place to explore if you're searching for that exclusive birthday decoration package. Renowned for its luxury and charm, it's become synonymous with high-end celebrations.
The modern birthday themes, when fused with the distinct charm of Banjara Hills Hyderabad Telangana, create a harmonious blend of tradition and trend.
Elevating the Mood with Balloons
With a little bit of creativity, balloon decorations can be an eye-catcher. Here are some ideas.
Classic Birthday Balloon Decoration: Opt for timeless and elegant balloon bouquets. You can always go right with these, especially when paired with a vibrant 'Happy Birthday' sign.
Innovative Balloon Arch Decoration: Why stick to basics when you can elevate the mood? Balloon arches, primarily when implemented with unique themes and colours, can be a game-changer. From simple rainbow arches to intricate patterns, they set the tone.
Rose Gold Allure: Rose gold balloon decorations are trending for a good reason. Its luxurious, chic look adds sophistication to any birthday venue.
Themed Decorations
Who doesn't love themes? Think about the birthday boy/girl's favourite theme and surprise them with a themed party.
Bollywood Bash: Celebrate in true Indian style with a Bollywood-themed party. Decorate with vibrant colours and film posters, and have a dance-off with classic Bollywood songs. Kids can dress up as their favourite Bollywood stars.
Mystical Mythology: Dive into India's rich mythological stories with a mythology-themed party. Choose a favourite deity or epic, like Krishna, Ramayana, or Mahabharata, and incorporate related activities, costumes, and decor.
Royal Maharaja/Maharani: Transport kids to a regal era with a royal-themed party. Decorate with rich fabrics, ornate cushions, and turban-making or jewellery-making activities. Kids can dress up as princes and princesses.
Cultural Extravaganza: Celebrate India's diversity by hosting a party showcasing various states' cultures. Set up stalls representing different states with unique crafts, foods, and activities.
Jungle Safari: Explore India's incredible wildlife with a jungle safari-themed party. Incorporate animals like tigers, elephants, and peacocks into decorations, and have a mini "safari" adventure or animal-themed craft activities.
While these are just the basics, remember to unleash your creative ideas and blend in the essence of Hyderabad to make the birthday memorable. Trust the city's best party organisers, tap into Hyderabad's festive spirit, and transform your venue with these fantastic birthday party decoration ideas.
Venturing Beyond Traditional Birthday Decorations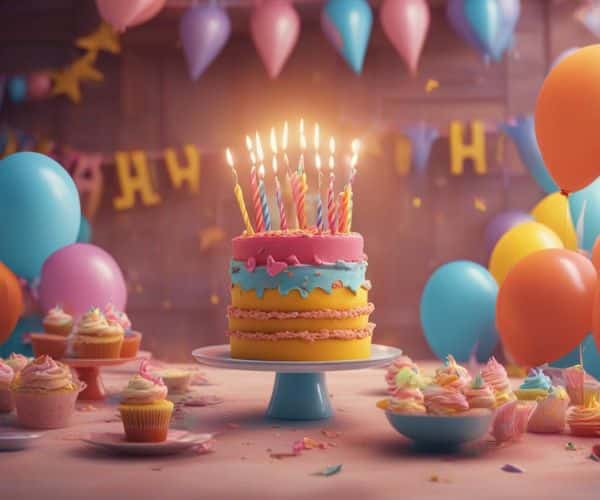 Who says you only have to stick to traditional? Be adventurous! Break the rules (not laws) and do something out of the ordinary. Here are some excellent ideas.
Science Spectacular: Make your party a science lab with interactive experiments and activities. Kids can create slime, build simple robots, and engage in hands-on learning while having a blast.
Dinosaur Dig: Host a prehistoric adventure where kids can become palaeontologists for the day. Set up a "dinosaur dig" sandpit, have dino-themed crafts, and maybe even a visit from a dinosaur mascot.
Superhero Training Camp: Transform the birthday venue into a superhero training camp. Set up obstacle courses, create superhero masks and capes, and have kids complete challenges to earn their superhero certificates.
Pirate Treasure Hunt: Set the scene for a pirate-themed party with treasure maps, hidden treasures, and pirate-themed games. Kids can go on a treasure hunt, make pirate hats and eye patches, and even search for buried "treasure."
Around the World Adventure: Embark on an exhilarating global adventure, delighting kids as they travel worldwide without leaving the party venue. Set up different stations representing countries with crafts, games, and snacks from each culture.
Frequently Asked Questions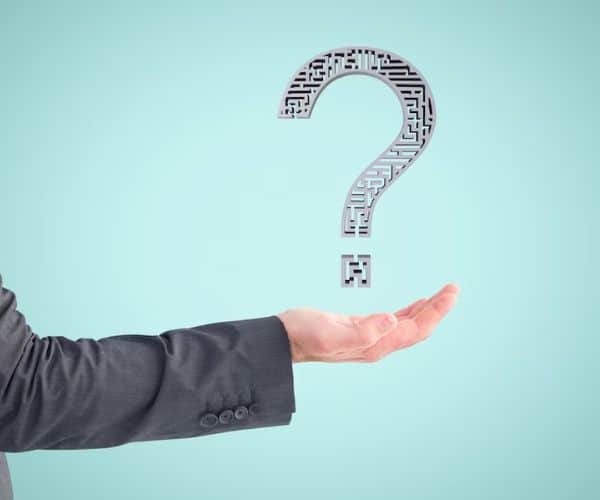 1. What are Hyderabad's top 3 birthday decoration trends for 2023?
Absolutely! 2023 has ushered in a whirlwind of vibrant decoration trends in Hyderabad:
Balloon Clouds: Gone are the days of simple balloon bunches. The latest trend is creating "clouds" of balloons suspended from the ceiling or floating in corners. They're dreamy and add a touch of whimsy to any event!
Digital Décor: Incorporating digital elements, like interactive LED walls or customised digital birthday banners, has become quite the rage. It gives a modern touch and adds an interactive layer for guests.
Sustainable and Eco-Friendly Decorations: With the growing emphasis on environmental concerns, decorations made from sustainable materials are trending. Think recyclable decor, biodegradable balloons, and decorations made from natural elements.
2. How can I integrate some unique decoration techniques for a Banjara Hills birthday event?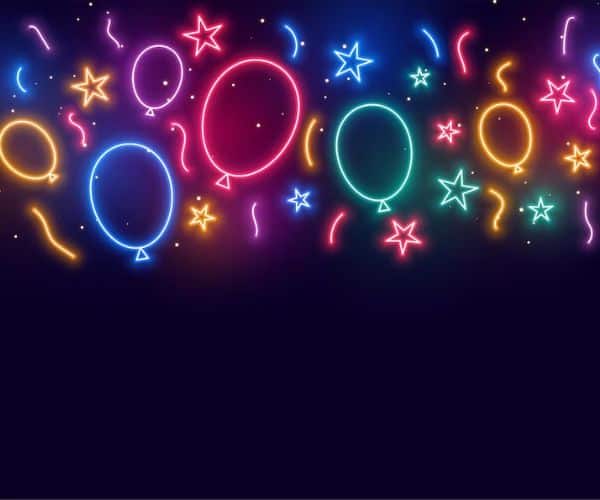 With its posh vibe, Banjara Hills offers the perfect backdrop for an upscale birthday event. Here's how you can integrate top-notch decoration techniques:
Venue Lighting: Use ambient lighting with fairy lights, lanterns, or LED candles to match the sophisticated ambience of Banjara Hills.
Thematic Floral Arrangements: Considering the region's lush greenery, incorporating thematic floral decorations will enhance the aesthetic.
Interactive Décor Stations: Set up areas where guests can interact, like a photo booth with props or a DIY decor station where guests can create their take-home crafts.
3. What sets a regular birthday decoration apart from a birthday decoration in Hyderabad?
While standard birthday decorations are versatile and can fit most venues and themes, 'birthday decoration Hyderabad' styles carry a distinctive touch, reflecting the city's rich heritage:
Cultural Touches: Hyderabad style may often weave in traditional elements, such as local crafts, Bidri art, or even pearls (given it's the City of Pearls!).
Local Flair: Using local materials, artisanal crafts, or even Hyderabadi themes (like the iconic Charminar) sets it apart.
Colour Palette: Hyderabad decor often plays with rich, royal colours like golds, maroons, and deep greens, reflecting its regal past.
4. Where can I source the best birthday balloon decoration Hyderabad services?
Hyderabad boasts numerous exceptional balloon decoration services, but if you're looking for the best:
Local Event Planners: Renowned event planners often have tie-ups with the best in the business. Look into reviews and past events they've handled.
Online Platforms: Websites like JustDial, Sulekha, or even dedicated party planning platforms offer extensive listings with customer reviews.
Recommendations: Often, word of mouth provides the most reliable suggestions. Ask friends or family who've hosted events in the city.
5. How do I ensure my birthday decoration items align with Hyderabad's festive mood?
With its deep-rooted traditions and festivities, Hyderabad has a unique celebratory vibe. To align with this:
Incorporate Traditional Elements: Add elements like rangoli, traditional lamps, or local handicrafts.
Festive Colours: Use vibrant colour palettes, reflecting the city's love for bright and joyous celebrations.
Local Motifs: Incorporate designs inspired by local landmarks, motifs, or festivities.
Remember, the essence of Hyderabad's festive spirit lies in its rich traditions blended seamlessly with contemporary vibes. Happy decorating!
Conclusion: Ready to Celebrate?
Eager to bring these ideas to life? Discover the captivating realm of Hyderabad's decorations – Get in touch with us today! Elevate your birthday celebrations – Explore our exclusive packages and escape room games today!